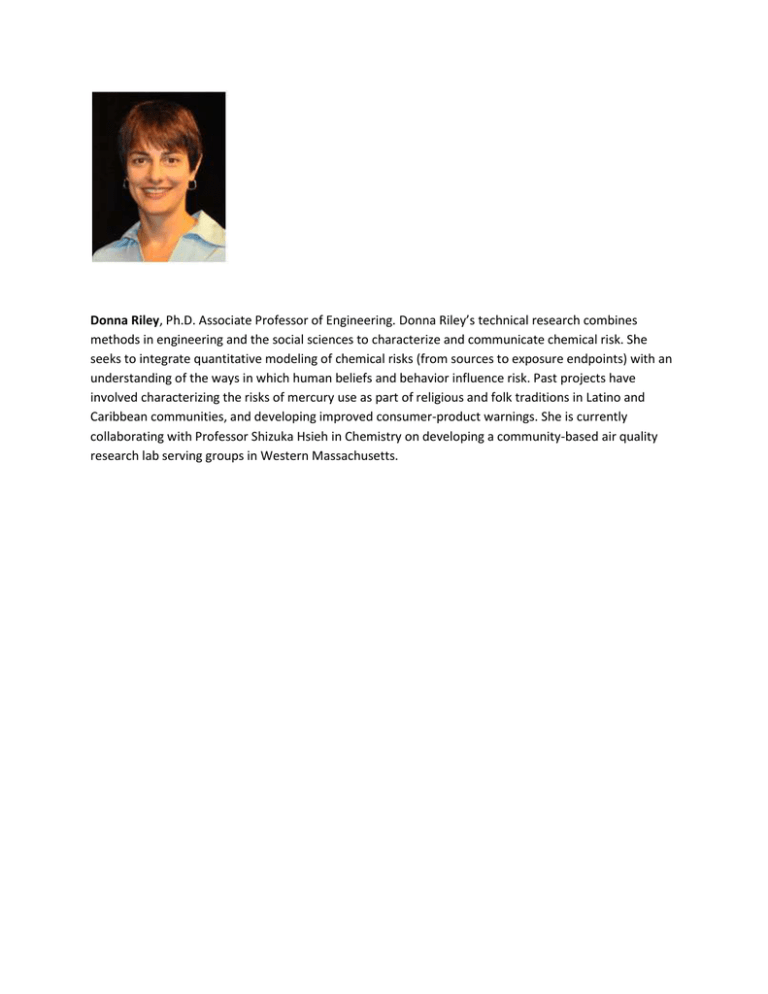 Donna Riley, Ph.D. Associate Professor of Engineering. Donna Riley's technical research combines
methods in engineering and the social sciences to characterize and communicate chemical risk. She
seeks to integrate quantitative modeling of chemical risks (from sources to exposure endpoints) with an
understanding of the ways in which human beliefs and behavior influence risk. Past projects have
involved characterizing the risks of mercury use as part of religious and folk traditions in Latino and
Caribbean communities, and developing improved consumer-product warnings. She is currently
collaborating with Professor Shizuka Hsieh in Chemistry on developing a community-based air quality
research lab serving groups in Western Massachusetts.