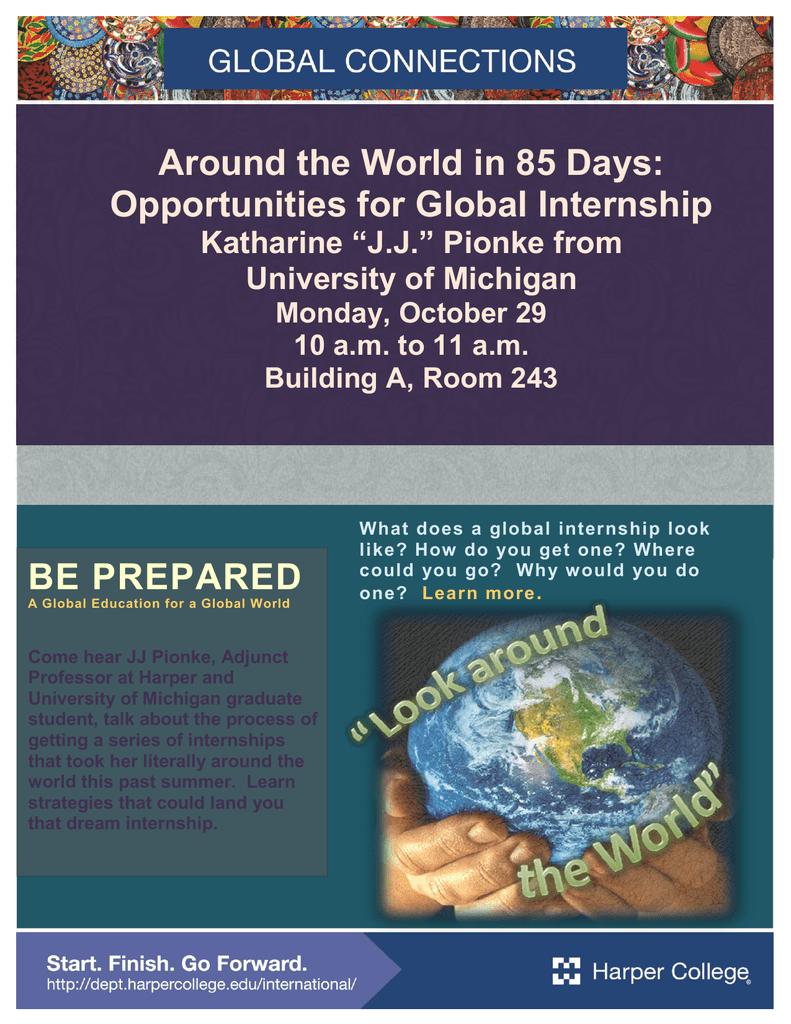 Around the World in 85 Days:
Opportunities for Global Internship
Katharine "J.J." Pionke from
University of Michigan
Monday, October 29
10 a.m. to 11 a.m.
Building A, Room 243
BE PREPARED
A Global Education for a Global World
Come hear JJ Pionke, Adjunct
Professor at Harper and
University of Michigan graduate
student, talk about the process of
getting a series of internships
that took her literally around the
world this past summer. Learn
strategies that could land you
that dream internship.
What does a global internship look
like? How do you get one? Where
could you go? Why w ould you do
one? Learn more .