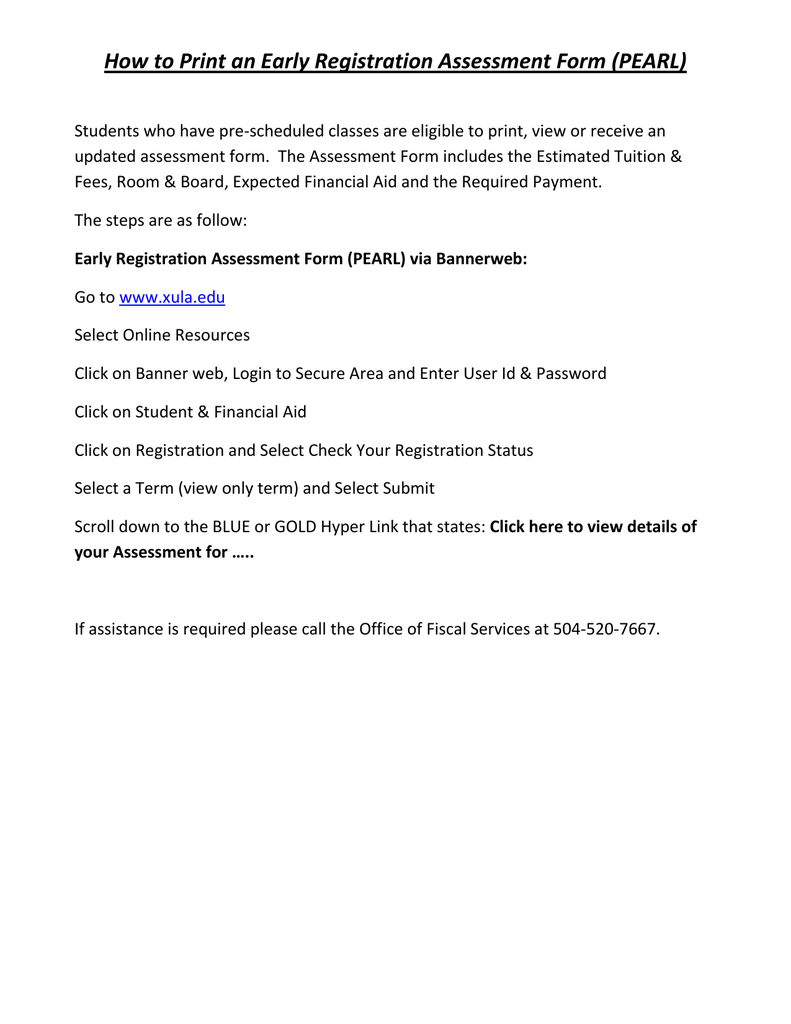 How to Print an Early Registration Assessment Form (PEARL)
Students who have pre-scheduled classes are eligible to print, view or receive an
updated assessment form. The Assessment Form includes the Estimated Tuition &
Fees, Room & Board, Expected Financial Aid and the Required Payment.
The steps are as follow:
Early Registration Assessment Form (PEARL) via Bannerweb:
Go to www.xula.edu
Select Online Resources
Click on Banner web, Login to Secure Area and Enter User Id & Password
Click on Student & Financial Aid
Click on Registration and Select Check Your Registration Status
Select a Term (view only term) and Select Submit
Scroll down to the BLUE or GOLD Hyper Link that states: Click here to view details of
your Assessment for …..
If assistance is required please call the Office of Fiscal Services at 504-520-7667.