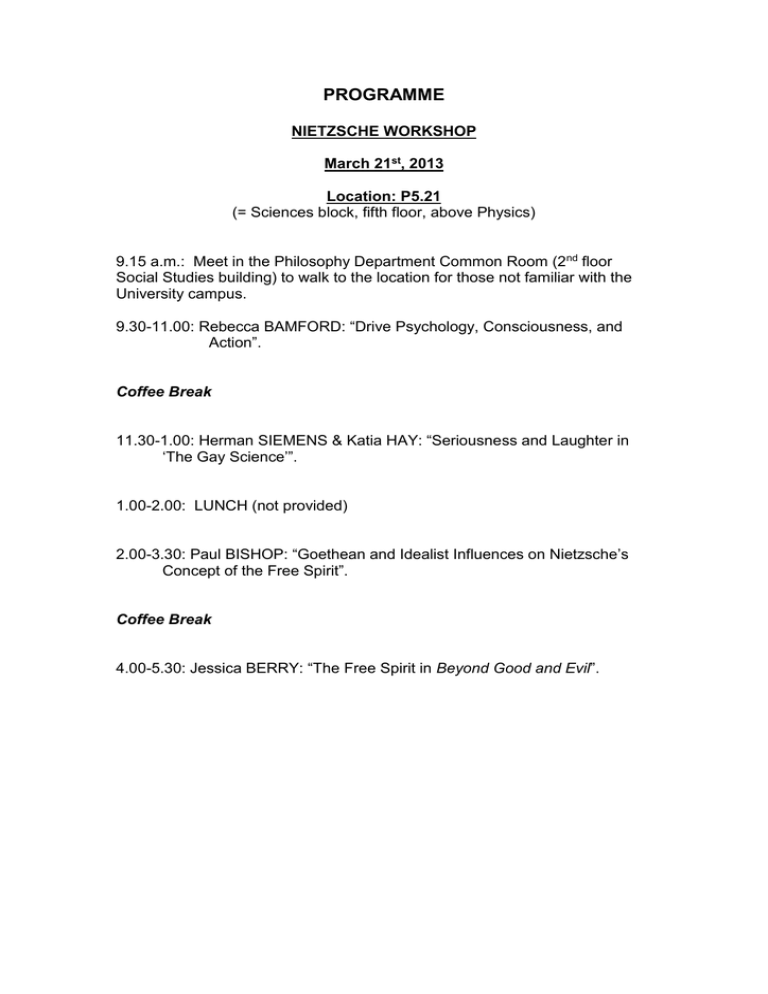 PROGRAMME
NIETZSCHE WORKSHOP
March 21st, 2013
Location: P5.21
(= Sciences block, fifth floor, above Physics)
9.15 a.m.: Meet in the Philosophy Department Common Room (2nd floor
Social Studies building) to walk to the location for those not familiar with the
University campus.
9.30-11.00: Rebecca BAMFORD: "Drive Psychology, Consciousness, and
Action".
Coffee Break
11.30-1.00: Herman SIEMENS & Katia HAY: "Seriousness and Laughter in
'The Gay Science'".
1.00-2.00: LUNCH (not provided)
2.00-3.30: Paul BISHOP: "Goethean and Idealist Influences on Nietzsche's
Concept of the Free Spirit".
Coffee Break
4.00-5.30: Jessica BERRY: "The Free Spirit in Beyond Good and Evil".