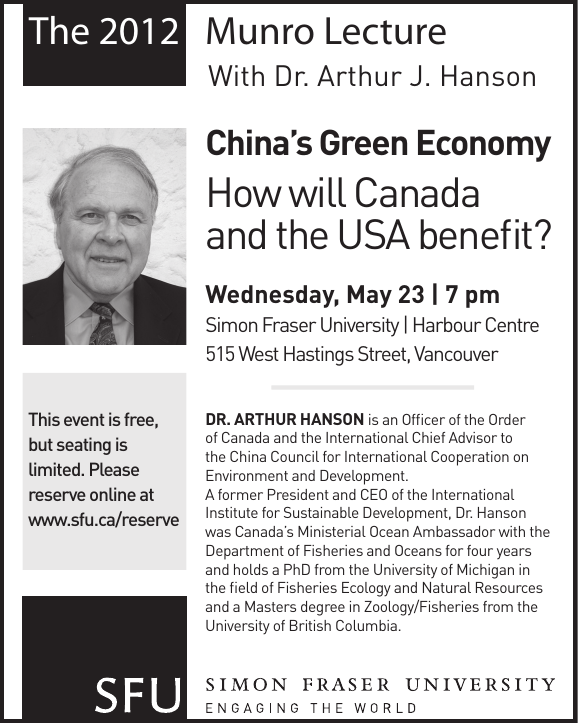 The 2012 Munro Lecture
With Dr. Arthur J. Hanson
China's Green Economy
How will Canada
and the USA benefit?
Wednesday, May 23 | 7 pm
Simon Fraser University | Harbour Centre
515 West Hastings Street, Vancouver
This event is free,
but seating is
limited. Please
reserve online at
www.sfu.ca/reserve
DR. ARTHUR HANSON is an Officer of the Order
of Canada and the International Chief Advisor to
the China Council for International Cooperation on
Environment and Development.
A former President and CEO of the International
Institute for Sustainable Development, Dr. Hanson
was Canada's Ministerial Ocean Ambassador with the
Department of Fisheries and Oceans for four years
and holds a PhD from the University of Michigan in
the field of Fisheries Ecology and Natural Resources
and a Masters degree in Zoology/Fisheries from the
University of British Columbia.