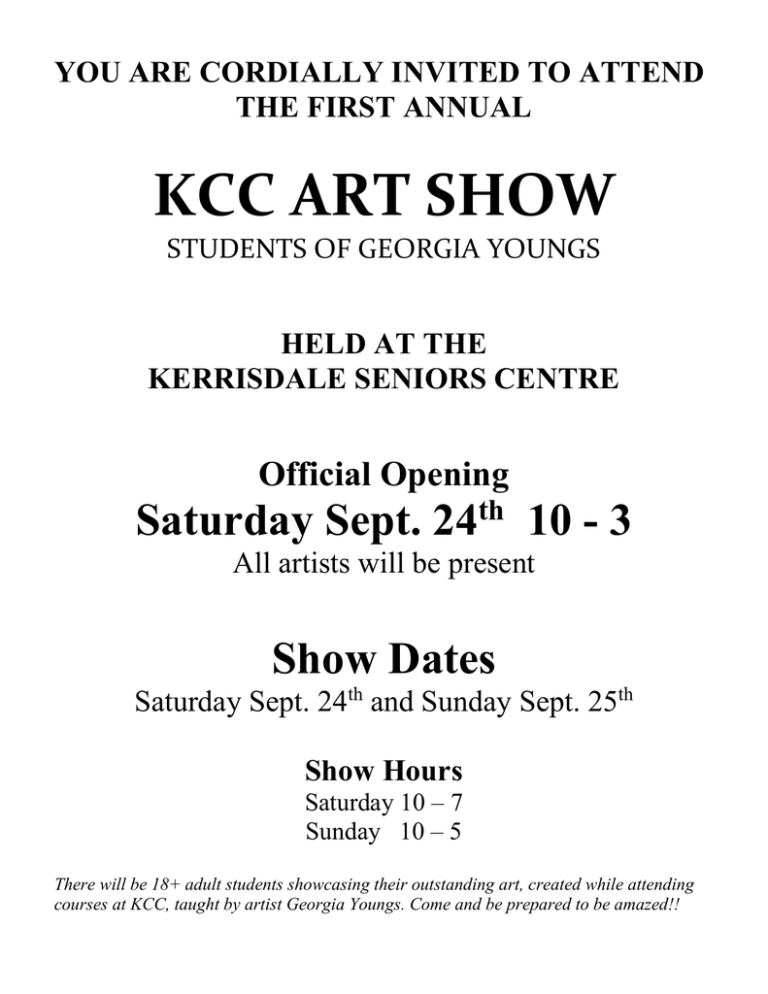 YOU ARE CORDIALLY INVITED TO ATTEND
THE FIRST ANNUAL
KCC ART SHOW
STUDENTS OF GEORGIA YOUNGS
HELD AT THE
KERRISDALE SENIORS CENTRE
Official Opening
Saturday Sept. 24th 10 - 3
All artists will be present
Show Dates
Saturday Sept. 24th and Sunday Sept. 25th
Show Hours
Saturday 10 – 7
Sunday 10 – 5
There will be 18+ adult students showcasing their outstanding art, created while attending
courses at KCC, taught by artist Georgia Youngs. Come and be prepared to be amazed!!