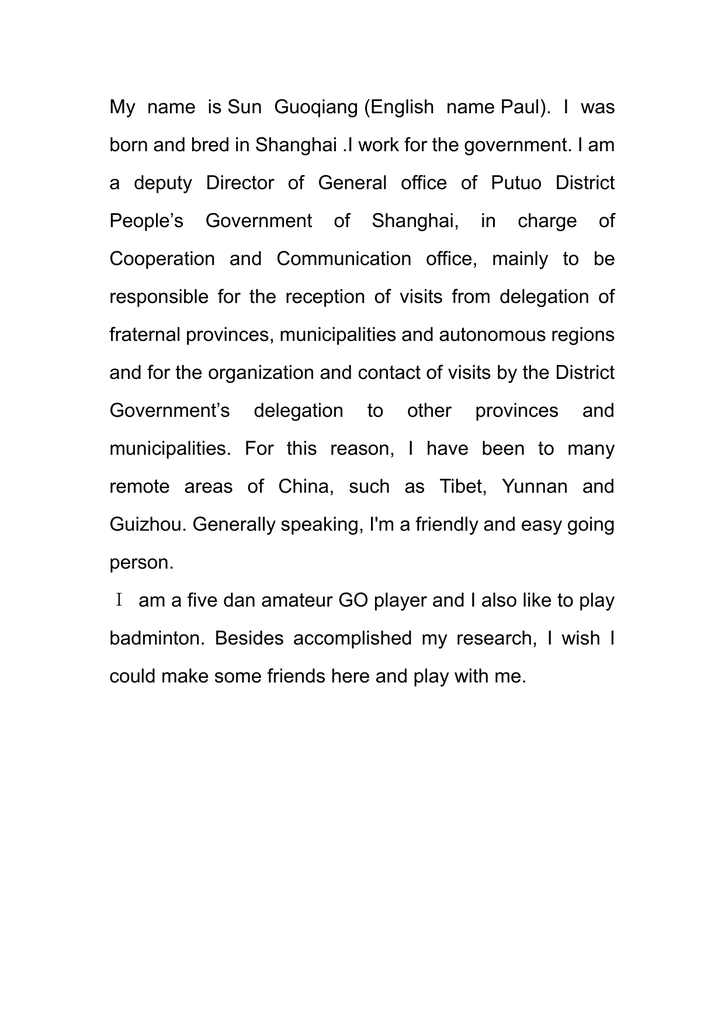 My name is Sun Guoqiang (English name Paul). I was
born and bred in Shanghai .I work for the government. I am
a deputy Director of General office of Putuo District
People's
Government
of
Shanghai,
in
charge
of
Cooperation and Communication office, mainly to be
responsible for the reception of visits from delegation of
fraternal provinces, municipalities and autonomous regions
and for the organization and contact of visits by the District
Government's
delegation
to
other
provinces
and
municipalities. For this reason, I have been to many
remote areas of China, such as Tibet, Yunnan and
Guizhou. Generally speaking, I'm a friendly and easy going
person.
I am a five dan amateur GO player and I also like to play
badminton. Besides accomplished my research, I wish I
could make some friends here and play with me.