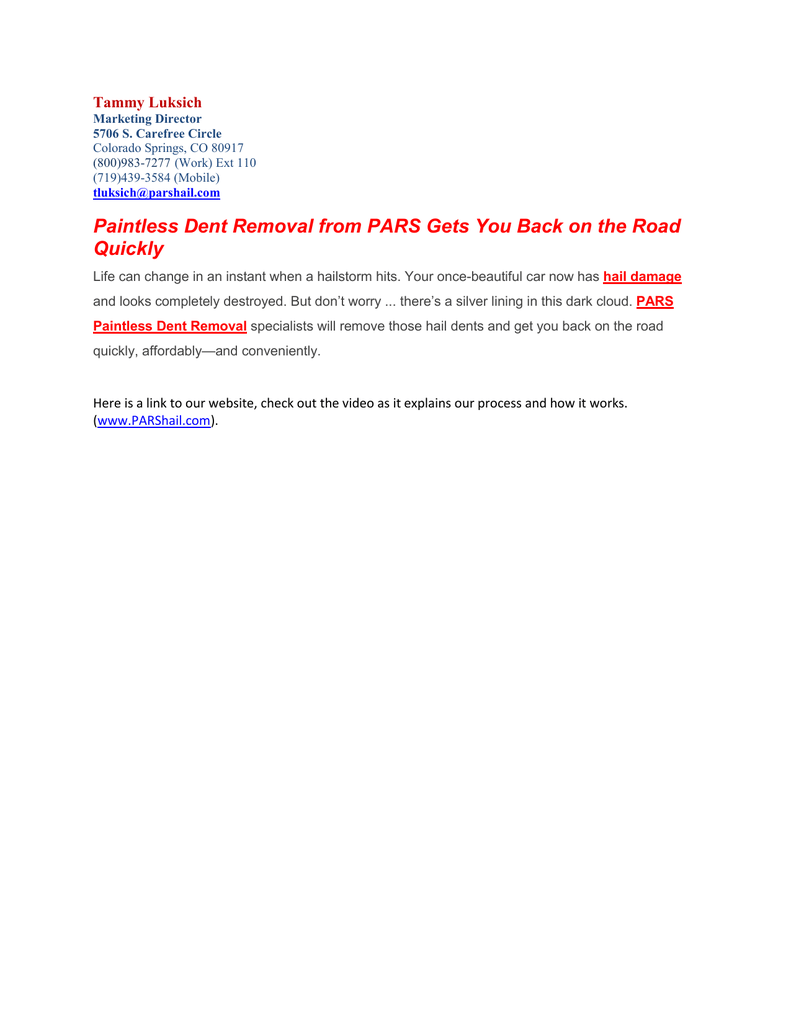 Tammy Luksich
Marketing Director
5706 S. Carefree Circle
Colorado Springs, CO 80917
(800)983-7277 (Work) Ext 110
(719)439-3584 (Mobile)
[email protected]
Paintless Dent Removal from PARS Gets You Back on the Road
Quickly
Life can change in an instant when a hailstorm hits. Your once-beautiful car now has hail damage
and looks completely destroyed. But don't worry ... there's a silver lining in this dark cloud. PARS
Paintless Dent Removal specialists will remove those hail dents and get you back on the road
quickly, affordably—and conveniently.
Here is a link to our website, check out the video as it explains our process and how it works.
(www.PARShail.com).