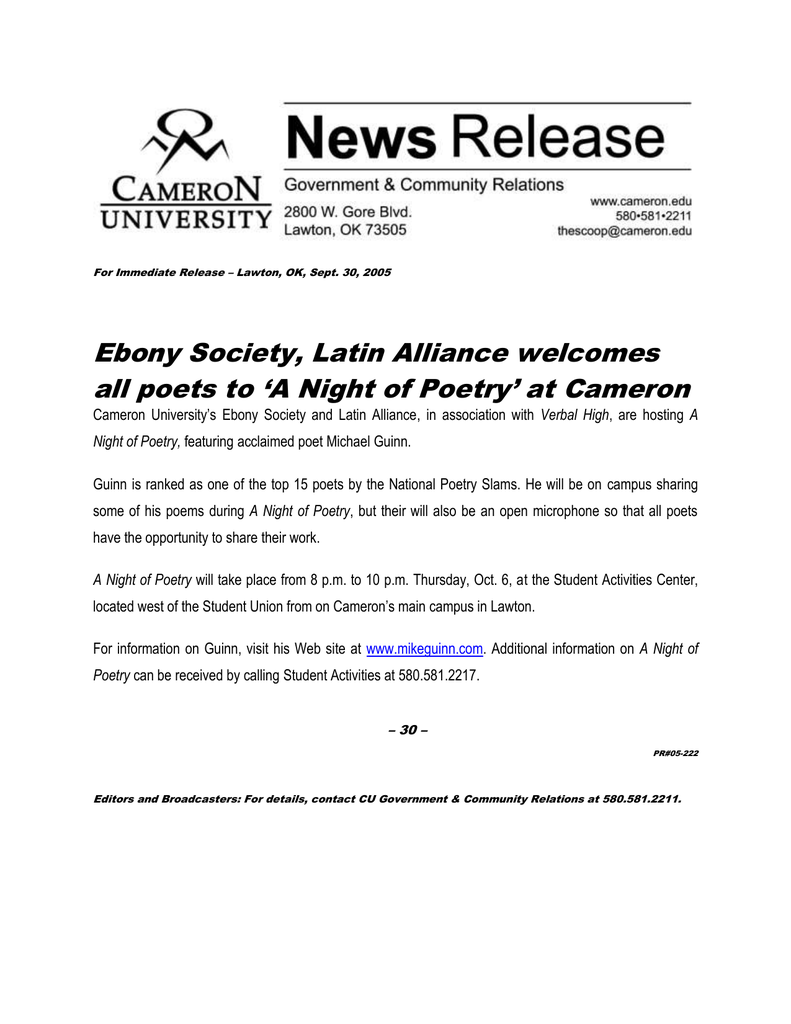 For Immediate Release – Lawton, OK, Sept. 30, 2005
Ebony Society, Latin Alliance welcomes
all poets to 'A Night of Poetry' at Cameron
Cameron University's Ebony Society and Latin Alliance, in association with Verbal High, are hosting A
Night of Poetry, featuring acclaimed poet Michael Guinn.
Guinn is ranked as one of the top 15 poets by the National Poetry Slams. He will be on campus sharing
some of his poems during A Night of Poetry, but their will also be an open microphone so that all poets
have the opportunity to share their work.
A Night of Poetry will take place from 8 p.m. to 10 p.m. Thursday, Oct. 6, at the Student Activities Center,
located west of the Student Union from on Cameron's main campus in Lawton.
For information on Guinn, visit his Web site at www.mikeguinn.com. Additional information on A Night of
Poetry can be received by calling Student Activities at 580.581.2217.
– 30 –
PR#05-222
Editors and Broadcasters: For details, contact CU Government & Community Relations at 580.581.2211.