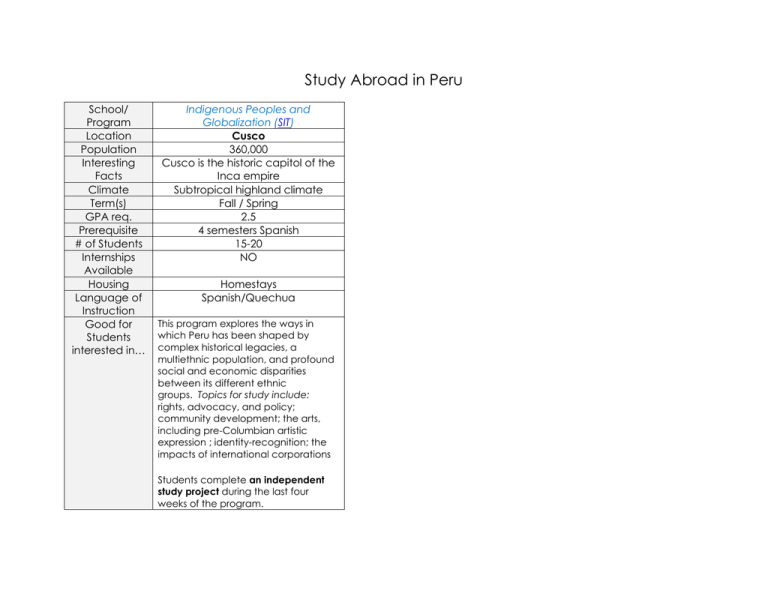 Study Abroad in Peru
School/
Program
Location
Population
Interesting
Facts
Climate
Term(s)
GPA req.
Prerequisite
# of Students
Internships
Available
Housing
Language of
Instruction
Good for
Students
interested in…
Indigenous Peoples and
Globalization (SIT)
Cusco
360,000
Cusco is the historic capitol of the
Inca empire
Subtropical highland climate
Fall / Spring
2.5
4 semesters Spanish
15-20
NO
Homestays
Spanish/Quechua
This program explores the ways in
which Peru has been shaped by
complex historical legacies, a
multiethnic population, and profound
social and economic disparities
between its different ethnic
groups. Topics for study include:
rights, advocacy, and policy;
community development; the arts,
including pre-Columbian artistic
expression ; identity-recognition; the
impacts of international corporations
Students complete an independent
study project during the last four
weeks of the program.