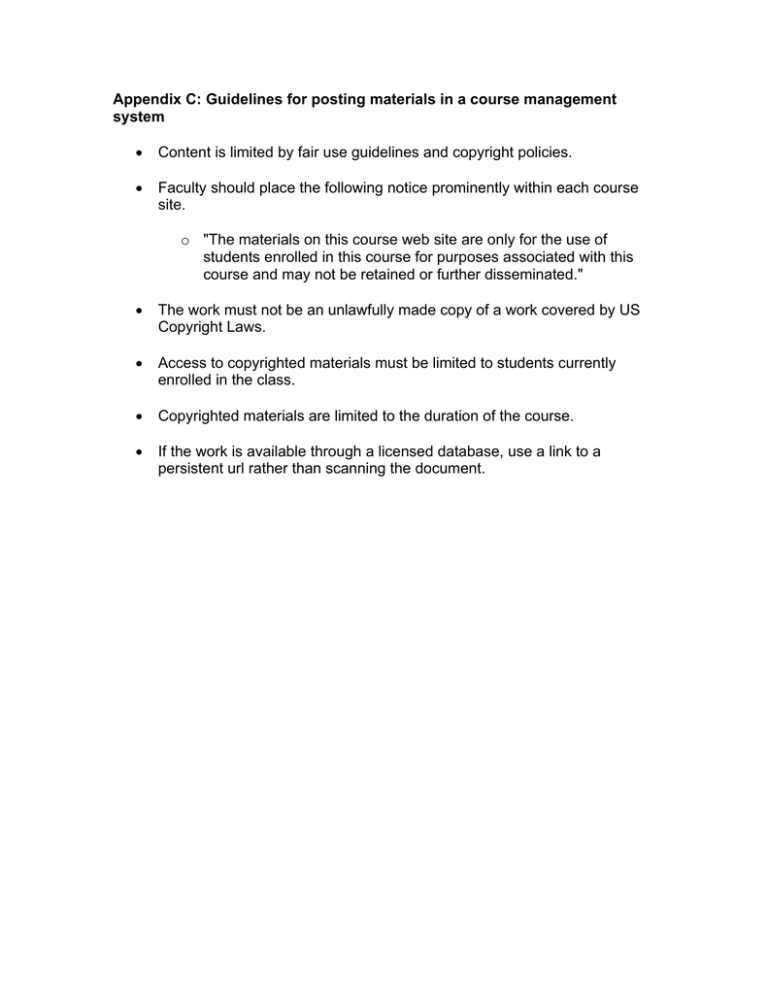 Appendix C: Guidelines for posting materials in a course management
system
•
Content is limited by fair use guidelines and copyright policies.
•
Faculty should place the following notice prominently within each course
site.
o "The materials on this course web site are only for the use of
students enrolled in this course for purposes associated with this
course and may not be retained or further disseminated."
•
The work must not be an unlawfully made copy of a work covered by US
Copyright Laws.
•
Access to copyrighted materials must be limited to students currently
enrolled in the class.
•
Copyrighted materials are limited to the duration of the course.
•
If the work is available through a licensed database, use a link to a
persistent url rather than scanning the document.