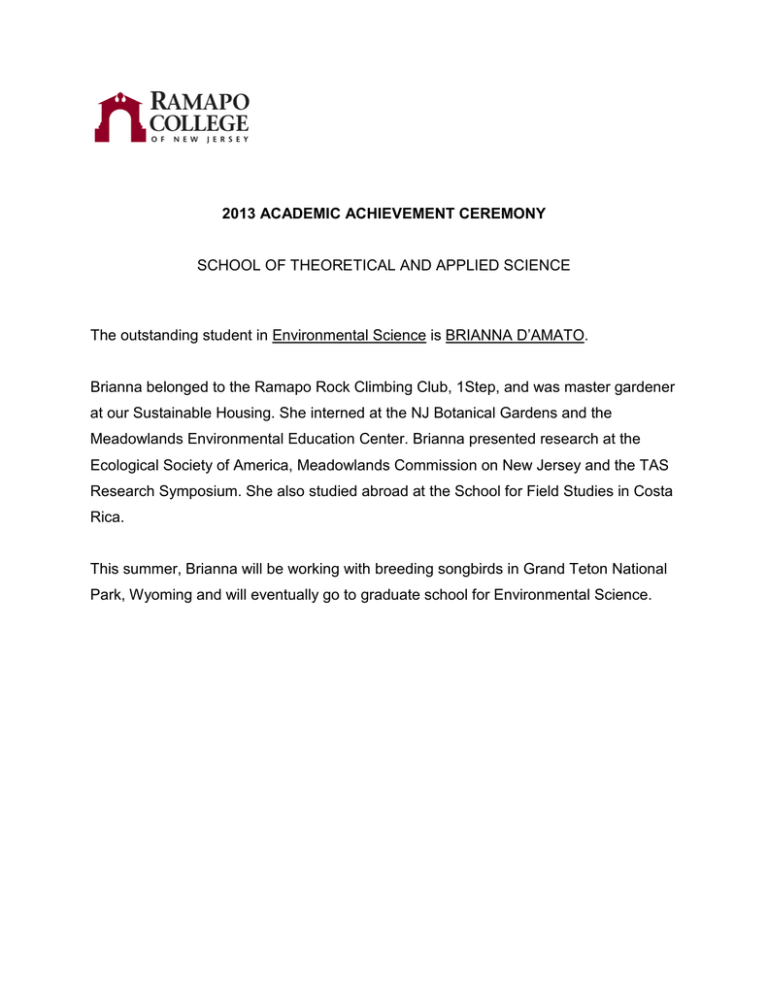 2013 ACADEMIC ACHIEVEMENT CEREMONY
SCHOOL OF THEORETICAL AND APPLIED SCIENCE
The outstanding student in Environmental Science is BRIANNA D'AMATO.
Brianna belonged to the Ramapo Rock Climbing Club, 1Step, and was master gardener
at our Sustainable Housing. She interned at the NJ Botanical Gardens and the
Meadowlands Environmental Education Center. Brianna presented research at the
Ecological Society of America, Meadowlands Commission on New Jersey and the TAS
Research Symposium. She also studied abroad at the School for Field Studies in Costa
Rica.
This summer, Brianna will be working with breeding songbirds in Grand Teton National
Park, Wyoming and will eventually go to graduate school for Environmental Science.