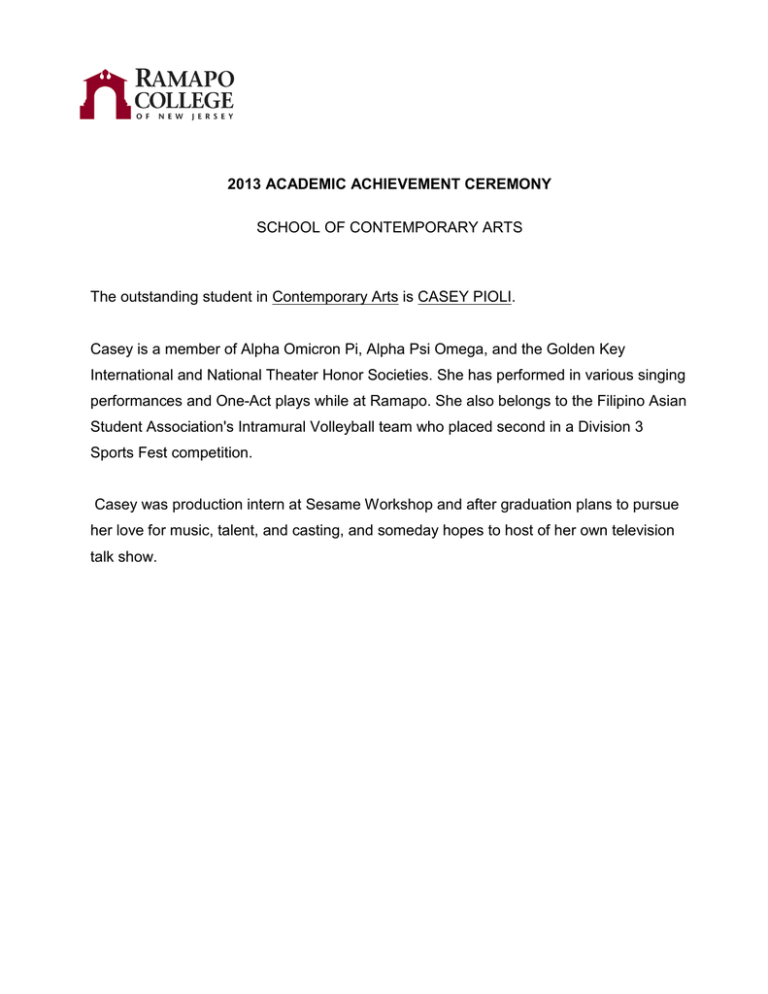 2013 ACADEMIC ACHIEVEMENT CEREMONY
SCHOOL OF CONTEMPORARY ARTS
The outstanding student in Contemporary Arts is CASEY PIOLI.
Casey is a member of Alpha Omicron Pi, Alpha Psi Omega, and the Golden Key
International and National Theater Honor Societies. She has performed in various singing
performances and One-Act plays while at Ramapo. She also belongs to the Filipino Asian
Student Association's Intramural Volleyball team who placed second in a Division 3
Sports Fest competition.
Casey was production intern at Sesame Workshop and after graduation plans to pursue
her love for music, talent, and casting, and someday hopes to host of her own television
talk show.