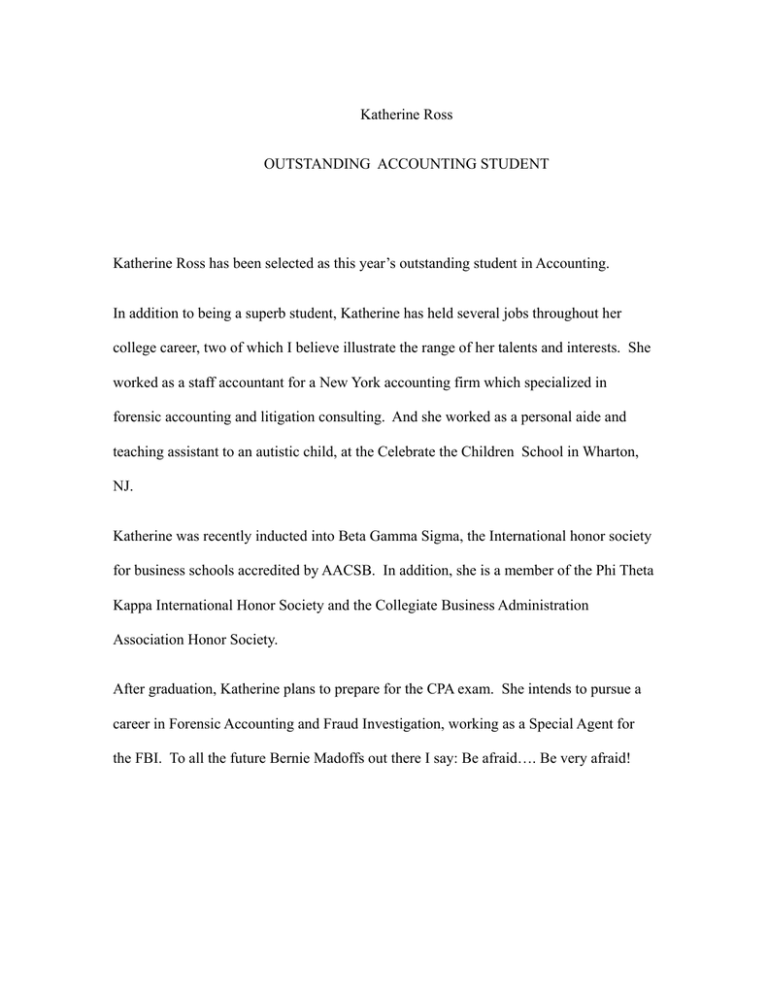 Katherine Ross
OUTSTANDING ACCOUNTING STUDENT
Katherine Ross has been selected as this year's outstanding student in Accounting.
In addition to being a superb student, Katherine has held several jobs throughout her
college career, two of which I believe illustrate the range of her talents and interests. She
worked as a staff accountant for a New York accounting firm which specialized in
forensic accounting and litigation consulting. And she worked as a personal aide and
teaching assistant to an autistic child, at the Celebrate the Children School in Wharton,
NJ.
Katherine was recently inducted into Beta Gamma Sigma, the International honor society
for business schools accredited by AACSB. In addition, she is a member of the Phi Theta
Kappa International Honor Society and the Collegiate Business Administration
Association Honor Society.
After graduation, Katherine plans to prepare for the CPA exam. She intends to pursue a
career in Forensic Accounting and Fraud Investigation, working as a Special Agent for
the FBI. To all the future Bernie Madoffs out there I say: Be afraid…. Be very afraid!