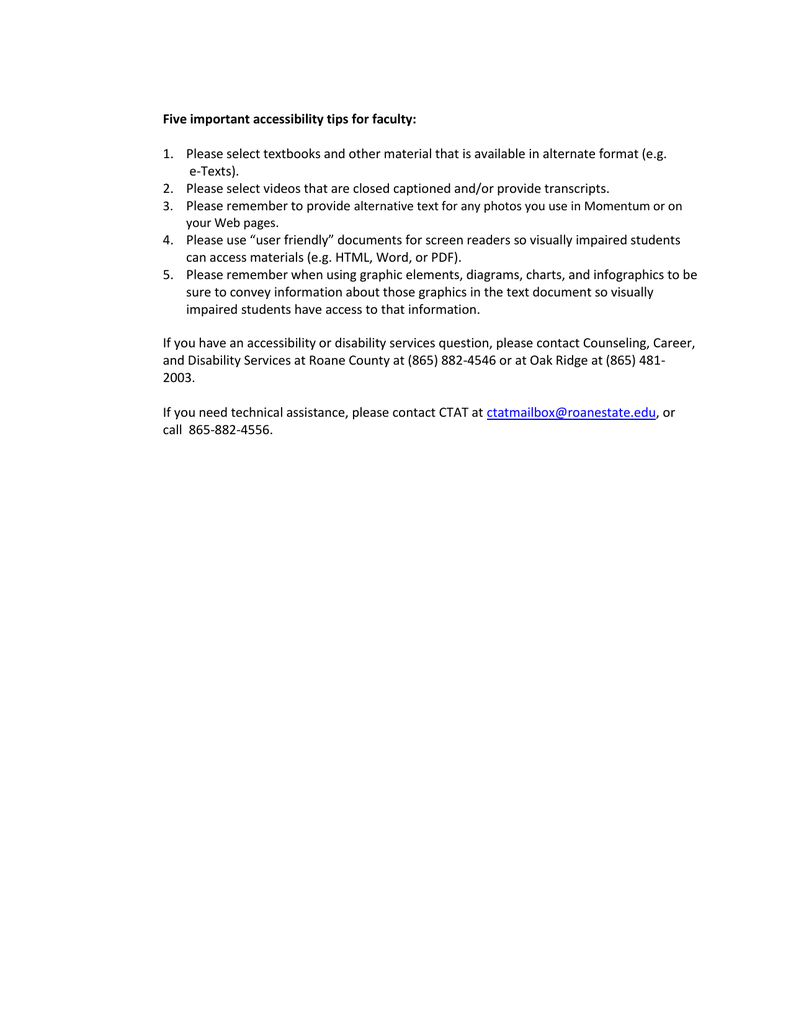 Five important accessibility tips for faculty:
1. Please select textbooks and other material that is available in alternate format (e.g.
e-Texts).
2. Please select videos that are closed captioned and/or provide transcripts.
3. Please remember to provide alternative text for any photos you use in Momentum or on
your Web pages.
4. Please use "user friendly" documents for screen readers so visually impaired students
can access materials (e.g. HTML, Word, or PDF).
5. Please remember when using graphic elements, diagrams, charts, and infographics to be
sure to convey information about those graphics in the text document so visually
impaired students have access to that information.
If you have an accessibility or disability services question, please contact Counseling, Career,
and Disability Services at Roane County at (865) 882-4546 or at Oak Ridge at (865) 4812003.
If you need technical assistance, please contact CTAT at [email protected], or
call 865-882-4556.