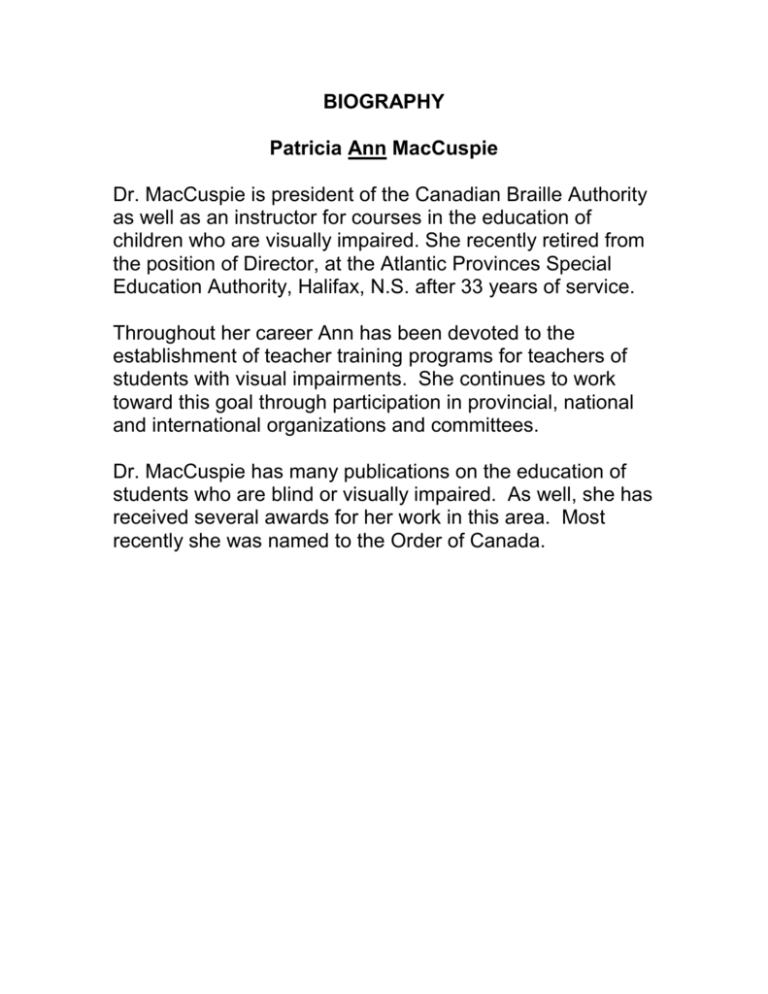 BIOGRAPHY
Patricia Ann MacCuspie
Dr. MacCuspie is president of the Canadian Braille Authority
as well as an instructor for courses in the education of
children who are visually impaired. She recently retired from
the position of Director, at the Atlantic Provinces Special
Education Authority, Halifax, N.S. after 33 years of service.
Throughout her career Ann has been devoted to the
establishment of teacher training programs for teachers of
students with visual impairments. She continues to work
toward this goal through participation in provincial, national
and international organizations and committees.
Dr. MacCuspie has many publications on the education of
students who are blind or visually impaired. As well, she has
received several awards for her work in this area. Most
recently she was named to the Order of Canada.