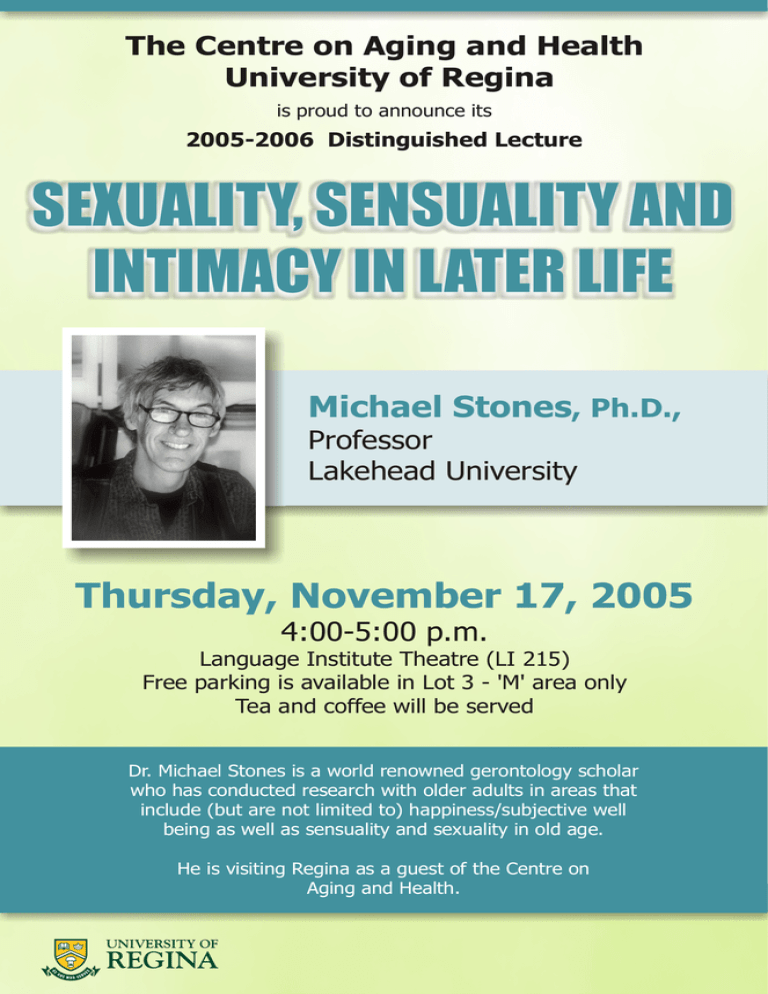 The Centre on Aging and Health
University of Regina
is proud to announce its
2005-2006 Distinguished Lecture
SEXUALITY, SENSUALITY AND
INTIMACY IN LATER LIFE
Michael Stones, Ph.D.,
Professor
Lakehead University
Thursday, November 17, 2005
4:00-5:00 p.m.
Language Institute Theatre (LI 215)
Free parking is available in Lot 3 - 'M' area only
Tea and coffee will be served
Dr. Michael Stones is a world renowned gerontology scholar
who has conducted research with older adults in areas that
include (but are not limited to) happiness/subjective well
being as well as sensuality and sexuality in old age.
He is visiting Regina as a guest of the Centre on
Aging and Health.