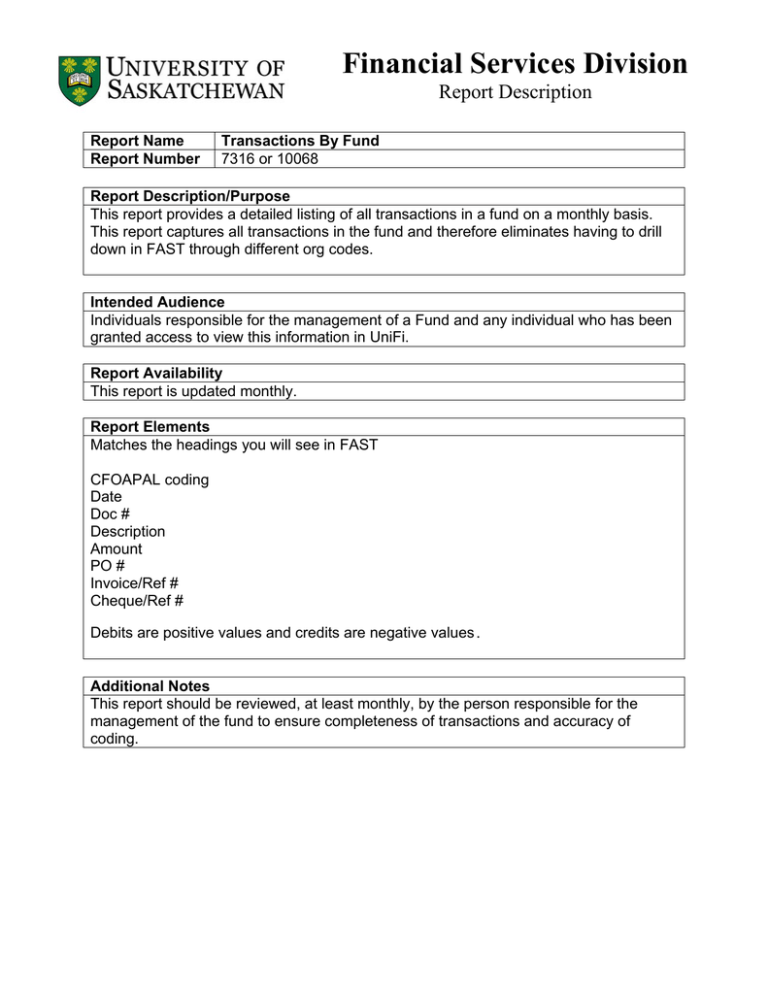 Financial Services Division
Report Description
Report Name
Report Number
Transactions By Fund
7316 or 10068
Report Description/Purpose
This report provides a detailed listing of all transactions in a fund on a monthly basis.
This report captures all transactions in the fund and therefore eliminates having to drill
down in FAST through different org codes.
Intended Audience
Individuals responsible for the management of a Fund and any individual who has been
granted access to view this information in UniFi.
Report Availability
This report is updated monthly.
Report Elements
Matches the headings you will see in FAST
CFOAPAL coding
Date
Doc #
Description
Amount
PO #
Invoice/Ref #
Cheque/Ref #
Debits are positive values and credits are negative values.
Additional Notes
This report should be reviewed, at least monthly, by the person responsible for the
management of the fund to ensure completeness of transactions and accuracy of
coding.