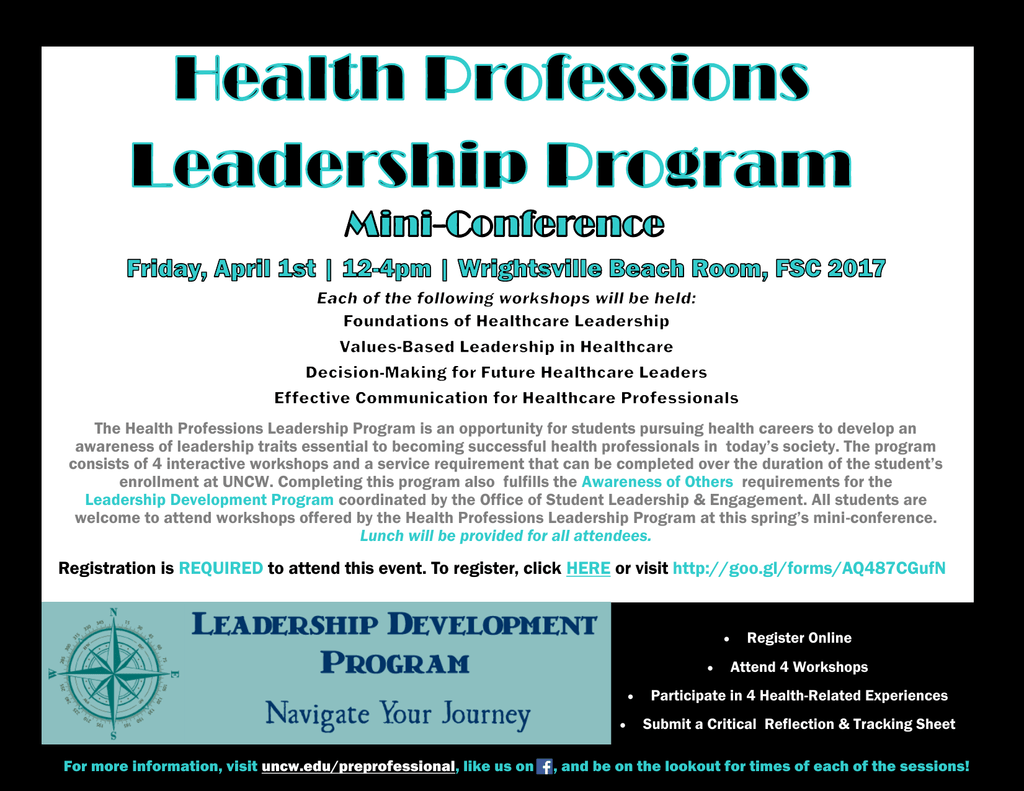 The Health Professions Leadership Program is an opportunity for students pursuing health careers to develop an
awareness of leadership traits essential to becoming successful health professionals in today's society. The program
consists of 4 interactive workshops and a service requirement that can be completed over the duration of the student's
enrollment at UNCW. Completing this program also fulfills the Awareness of Others requirements for the
Leadership Development Program coordinated by the Office of Student Leadership & Engagement. All students are
welcome to attend workshops offered by the Health Professions Leadership Program at this spring's mini-conference.
Lunch will be provided for all attendees.
Registration is REQUIRED to attend this event. To register, click HERE or visit http://goo.gl/forms/AQ487CGufN




For more information, visit uncw.edu/preprofessional, like us on
Register Online
Attend 4 Workshops
Participate in 4 Health-Related Experiences
Submit a Critical Reflection & Tracking Sheet
, and be on the lookout for times of each of the sessions!