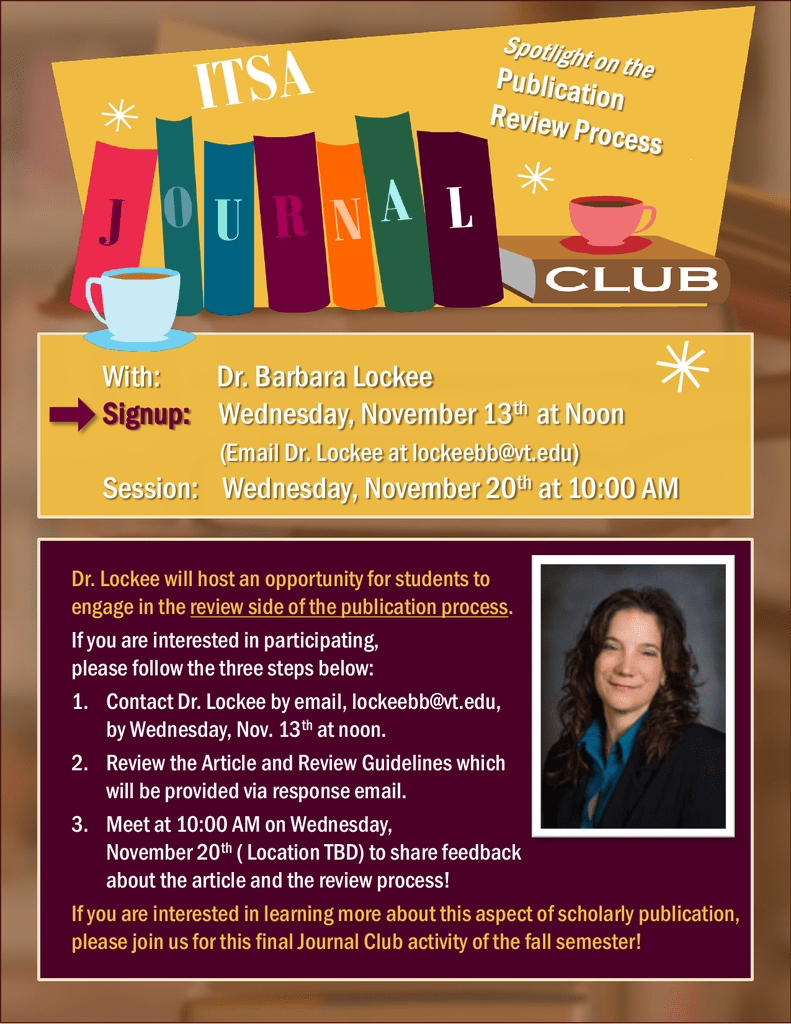 With:
Dr. Barbara Lockee
Signup: Wednesday, November 13th at Noon
(Email Dr. Lockee at [email protected])
Session: Wednesday, November 20th at 10:00 AM
Dr. Lockee will host an opportunity for students to
engage in the review side of the publication process.
If you are interested in participating,
please follow the three steps below:
1. Contact Dr. Lockee by email, [email protected],
by Wednesday, Nov. 13th at noon.
2. Review the Article and Review Guidelines which
will be provided via response email.
3. Meet at 10:00 AM on Wednesday,
November 20th ( Location TBD) to share feedback
about the article and the review process!
If you are interested in learning more about this aspect of scholarly publication,
please join us for this final Journal Club activity of the fall semester!