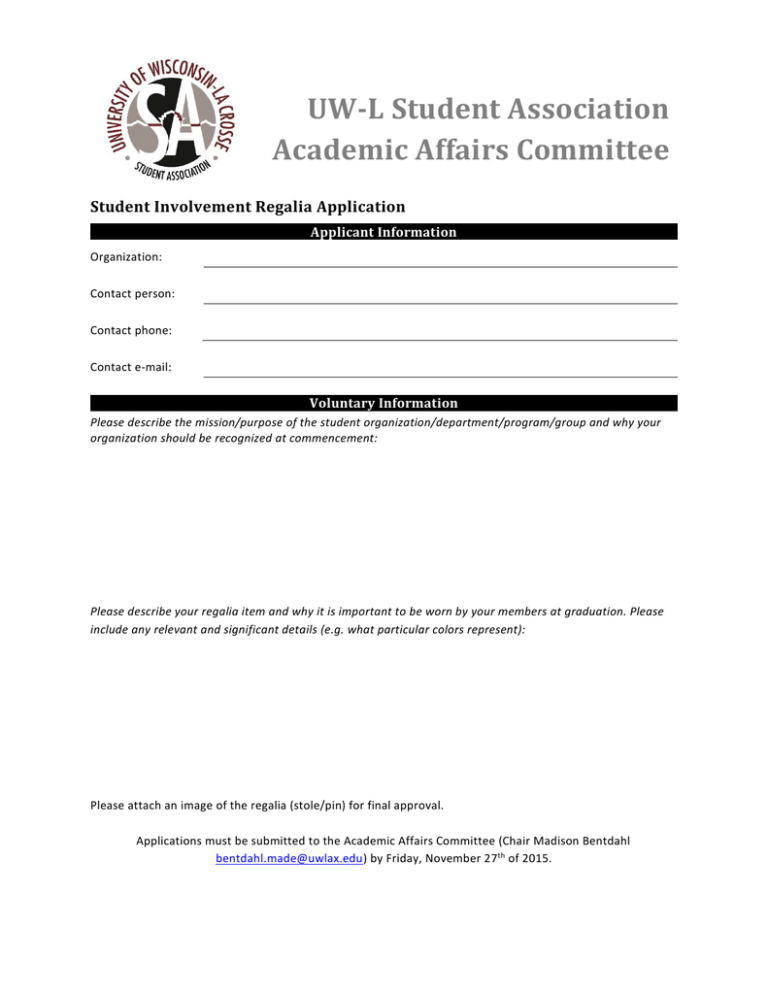 UW-L Student Association
Academic Affairs Committee
Student Involvement Regalia Application
Applicant Information
Organization:
Contact person:
Contact phone:
Contact e-mail:
Voluntary Information
Please describe the mission/purpose of the student organization/department/program/group and why your
organization should be recognized at commencement:
Please describe your regalia item and why it is important to be worn by your members at graduation. Please
include any relevant and significant details (e.g. what particular colors represent):
Please attach an image of the regalia (stole/pin) for final approval.
Applications must be submitted to the Academic Affairs Committee (Chair Madison Bentdahl
bentdahl.made@uwlax.edu) by Friday, November 27th of 2015.