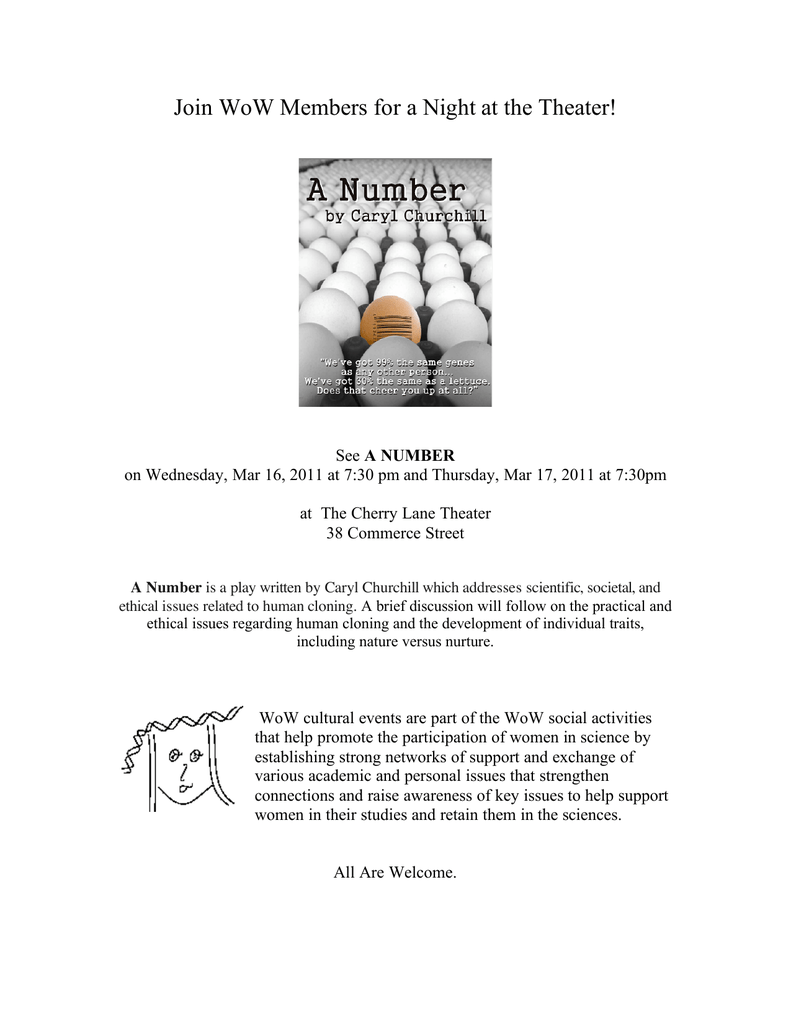 Join WoW Members for a Night at the Theater!
See A NUMBER
on Wednesday, Mar 16, 2011 at 7:30 pm and Thursday, Mar 17, 2011 at 7:30pm
at The Cherry Lane Theater
38 Commerce Street
A Number is a play written by Caryl Churchill which addresses scientific, societal, and
ethical issues related to human cloning. A brief discussion will follow on the practical and
ethical issues regarding human cloning and the development of individual traits,
including nature versus nurture.
WoW cultural events are part of the WoW social activities
that help promote the participation of women in science by
establishing strong networks of support and exchange of
various academic and personal issues that strengthen
connections and raise awareness of key issues to help support
women in their studies and retain them in the sciences.
All Are Welcome.