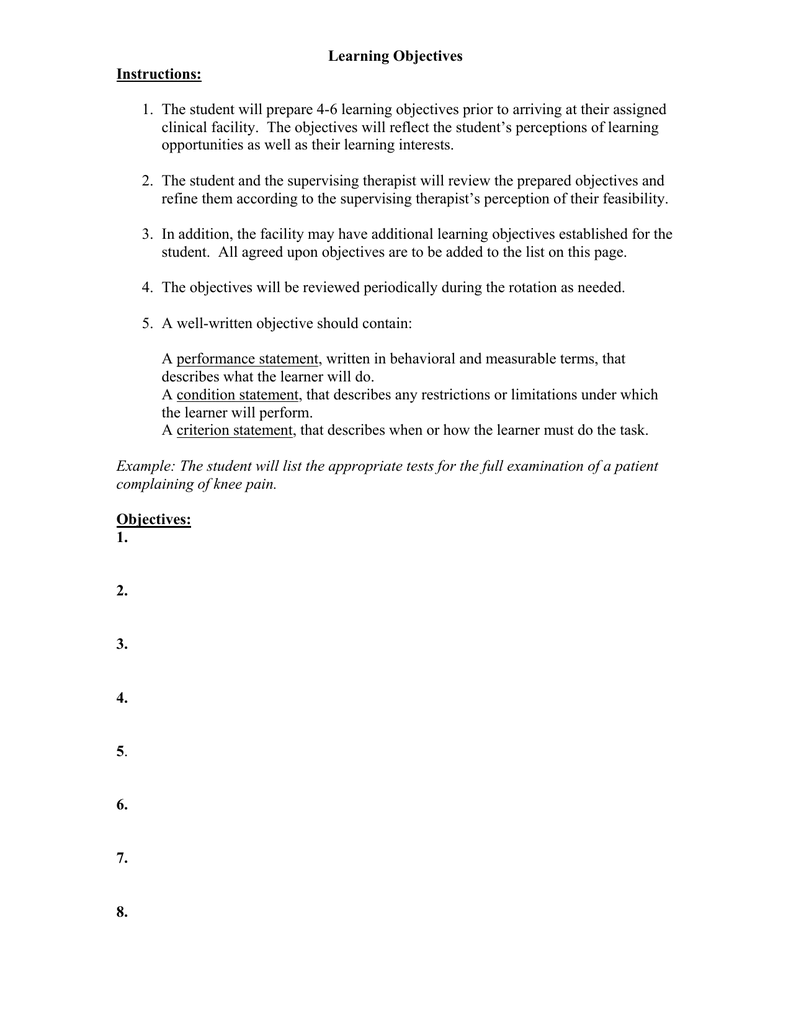 Learning Objectives
Instructions:
1. The student will prepare 4-6 learning objectives prior to arriving at their assigned
clinical facility. The objectives will reflect the student's perceptions of learning
opportunities as well as their learning interests.
2. The student and the supervising therapist will review the prepared objectives and
refine them according to the supervising therapist's perception of their feasibility.
3. In addition, the facility may have additional learning objectives established for the
student. All agreed upon objectives are to be added to the list on this page.
4. The objectives will be reviewed periodically during the rotation as needed.
5. A well-written objective should contain:
A performance statement, written in behavioral and measurable terms, that
describes what the learner will do.
A condition statement, that describes any restrictions or limitations under which
the learner will perform.
A criterion statement, that describes when or how the learner must do the task.
Example: The student will list the appropriate tests for the full examination of a patient
complaining of knee pain.
Objectives:
1.
2.
3.
4.
5.
6.
7.
8.