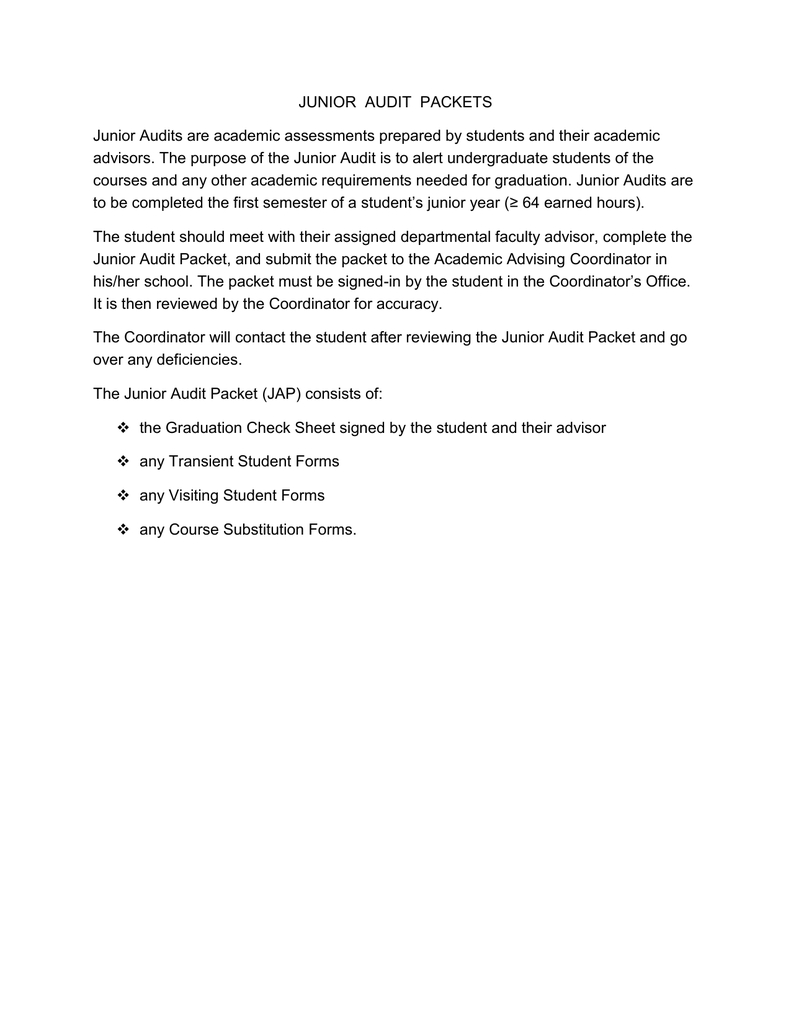 JUNIOR AUDIT PACKETS
Junior Audits are academic assessments prepared by students and their academic
advisors. The purpose of the Junior Audit is to alert undergraduate students of the
courses and any other academic requirements needed for graduation. Junior Audits are
to be completed the first semester of a student's junior year (≥ 64 earned hours).
The student should meet with their assigned departmental faculty advisor, complete the
Junior Audit Packet, and submit the packet to the Academic Advising Coordinator in
his/her school. The packet must be signed-in by the student in the Coordinator's Office.
It is then reviewed by the Coordinator for accuracy.
The Coordinator will contact the student after reviewing the Junior Audit Packet and go
over any deficiencies.
The Junior Audit Packet (JAP) consists of:
 the Graduation Check Sheet signed by the student and their advisor
 any Transient Student Forms
 any Visiting Student Forms
 any Course Substitution Forms.