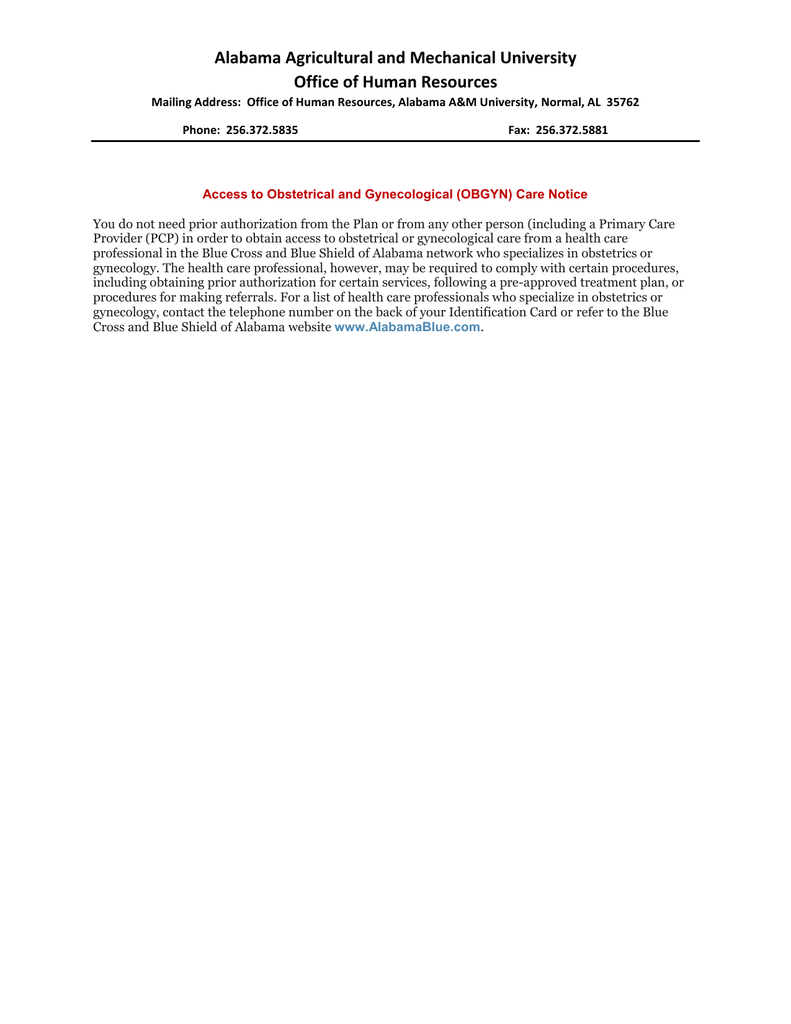 Alabama Agricultural and Mechanical University
Office of Human Resources
Mailing Address: Office of Human Resources, Alabama A&M University, Normal, AL 35762
Phone: 256.372.5835
Fax: 256.372.5881
Access to Obstetrical and Gynecological (OBGYN) Care Notice
You do not need prior authorization from the Plan or from any other person (including a Primary Care
Provider (PCP) in order to obtain access to obstetrical or gynecological care from a health care
professional in the Blue Cross and Blue Shield of Alabama network who specializes in obstetrics or
gynecology. The health care professional, however, may be required to comply with certain procedures,
including obtaining prior authorization for certain services, following a pre-approved treatment plan, or
procedures for making referrals. For a list of health care professionals who specialize in obstetrics or
gynecology, contact the telephone number on the back of your Identification Card or refer to the Blue
Cross and Blue Shield of Alabama website www.AlabamaBlue.com.