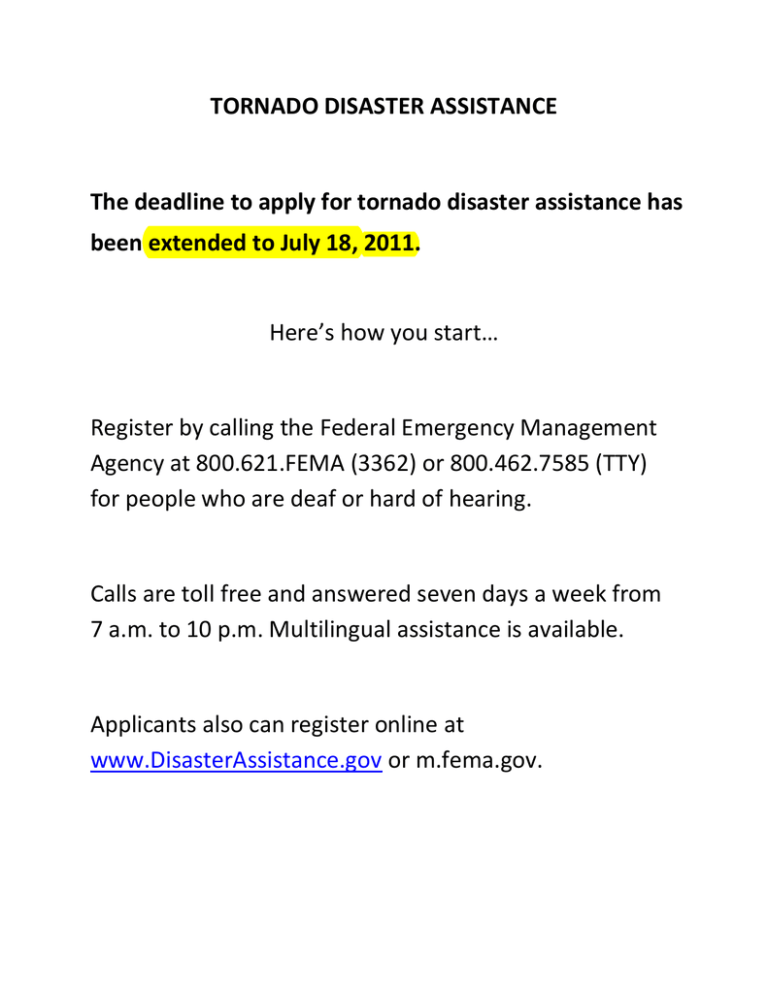 TORNADO DISASTER ASSISTANCE
The deadline to apply for tornado disaster assistance has
been extended to July 18, 2011.
Here's how you start…
Register by calling the Federal Emergency Management
Agency at 800.621.FEMA (3362) or 800.462.7585 (TTY)
for people who are deaf or hard of hearing.
Calls are toll free and answered seven days a week from
7 a.m. to 10 p.m. Multilingual assistance is available.
Applicants also can register online at
www.DisasterAssistance.gov or m.fema.gov.