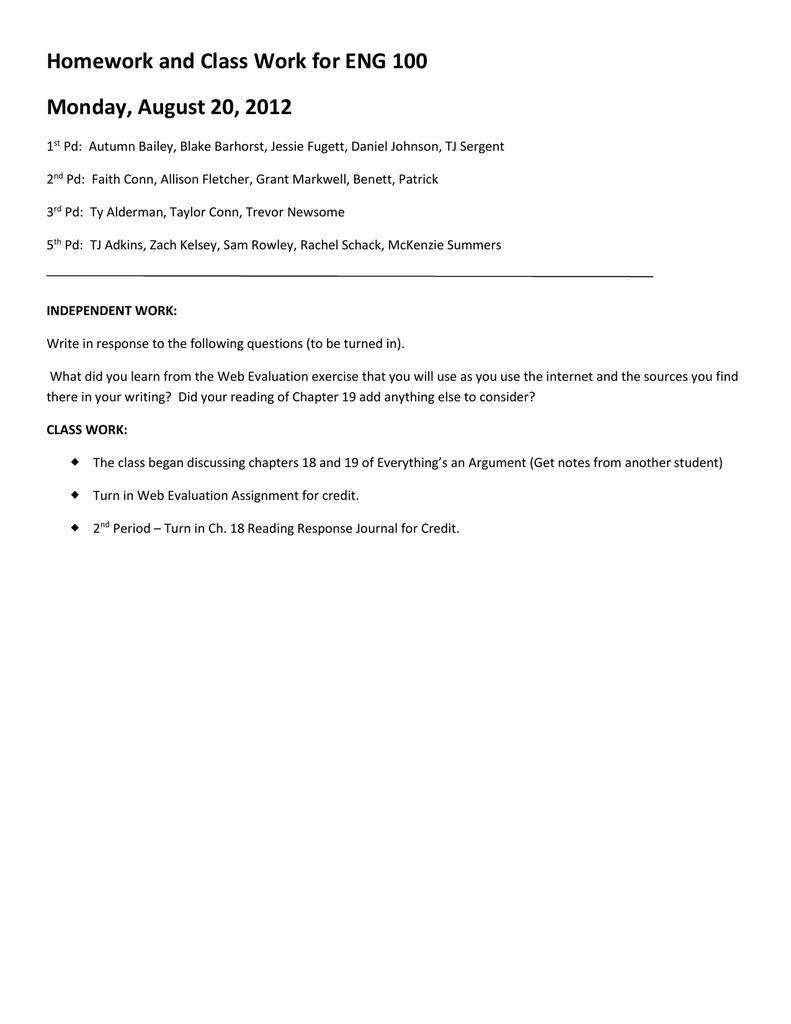 Homework and Class Work for ENG 100
Monday, August 20, 2012
1st Pd: Autumn Bailey, Blake Barhorst, Jessie Fugett, Daniel Johnson, TJ Sergent
2nd Pd: Faith Conn, Allison Fletcher, Grant Markwell, Benett, Patrick
3rd Pd: Ty Alderman, Taylor Conn, Trevor Newsome
5th Pd: TJ Adkins, Zach Kelsey, Sam Rowley, Rachel Schack, McKenzie Summers
INDEPENDENT WORK:
Write in response to the following questions (to be turned in).
What did you learn from the Web Evaluation exercise that you will use as you use the internet and the sources you find
there in your writing? Did your reading of Chapter 19 add anything else to consider?
CLASS WORK:
 The class began discussing chapters 18 and 19 of Everything's an Argument (Get notes from another student)
 Turn in Web Evaluation Assignment for credit.
 2nd Period – Turn in Ch. 18 Reading Response Journal for Credit.