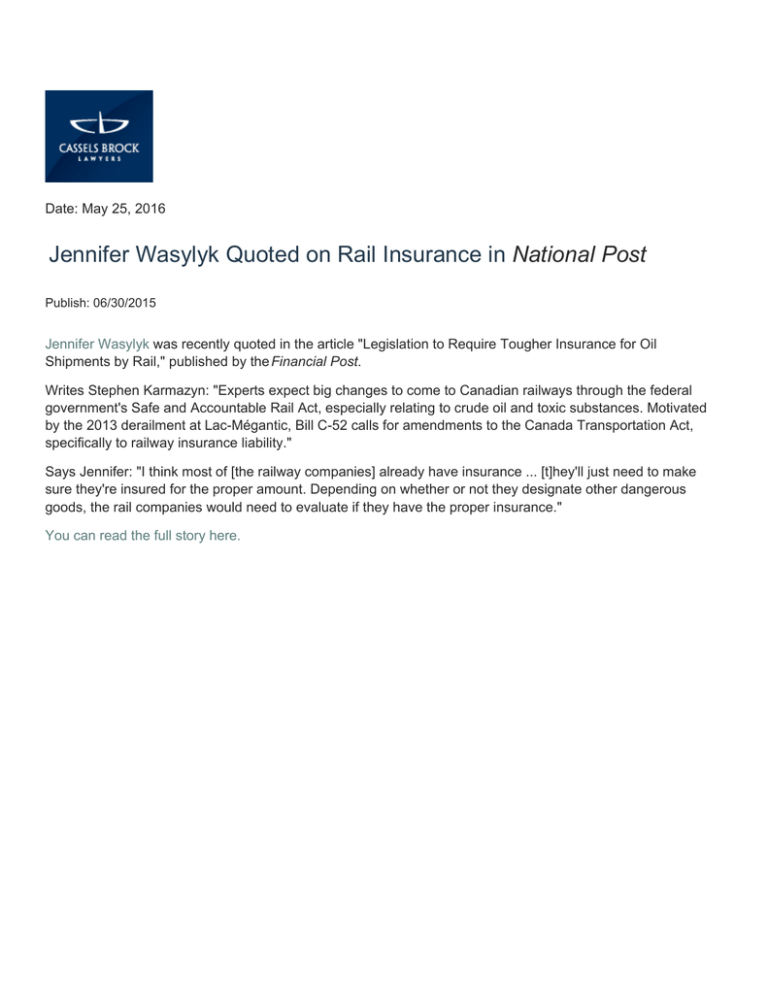 Date: May 25, 2016
Jennifer Wasylyk Quoted on Rail Insurance in National Post
Publish: 06/30/2015
Jennifer Wasylyk was recently quoted in the article "Legislation to Require Tougher Insurance for Oil
Shipments by Rail," published by the Financial Post.
Writes Stephen Karmazyn: "Experts expect big changes to come to Canadian railways through the federal
government's Safe and Accountable Rail Act, especially relating to crude oil and toxic substances. Motivated
by the 2013 derailment at Lac-Mégantic, Bill C-52 calls for amendments to the Canada Transportation Act,
specifically to railway insurance liability."
Says Jennifer: "I think most of [the railway companies] already have insurance ... [t]hey'll just need to make
sure they're insured for the proper amount. Depending on whether or not they designate other dangerous
goods, the rail companies would need to evaluate if they have the proper insurance."
You can read the full story here.