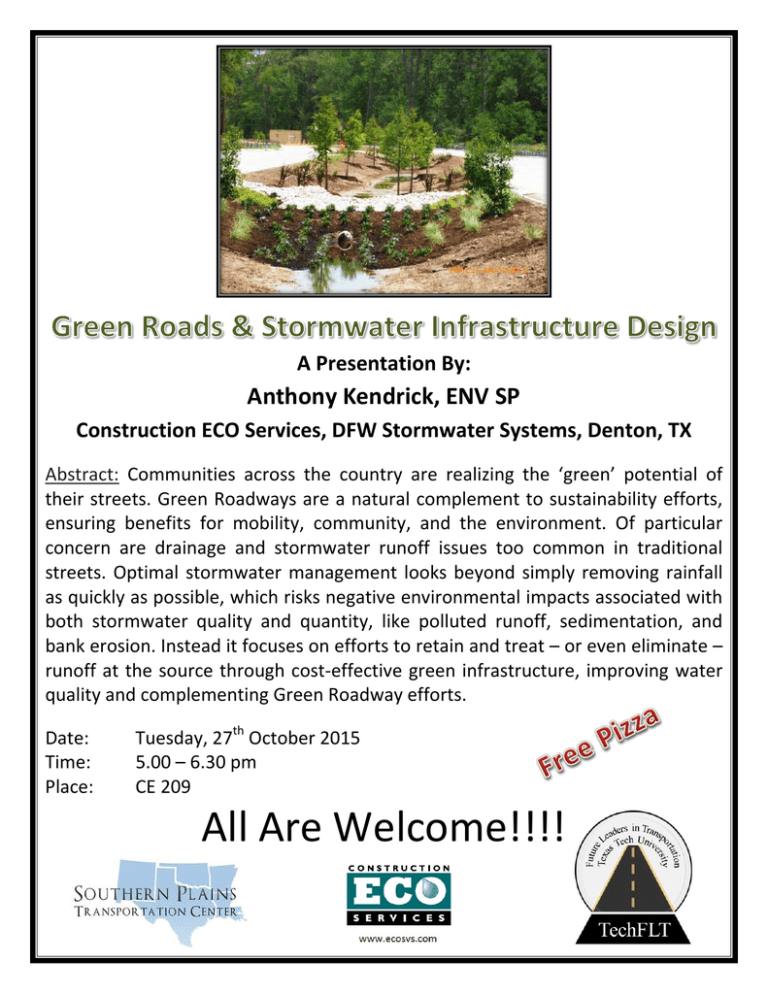 A Presentation By:
Anthony Kendrick, ENV SP
Construction ECO Services, DFW Stormwater Systems, Denton, TX
Abstract: Communities across the country are realizing the 'green' potential of
their streets. Green Roadways are a natural complement to sustainability efforts,
ensuring benefits for mobility, community, and the environment. Of particular
concern are drainage and stormwater runoff issues too common in traditional
streets. Optimal stormwater management looks beyond simply removing rainfall
as quickly as possible, which risks negative environmental impacts associated with
both stormwater quality and quantity, like polluted runoff, sedimentation, and
bank erosion. Instead it focuses on efforts to retain and treat – or even eliminate –
runoff at the source through cost-effective green infrastructure, improving water
quality and complementing Green Roadway efforts.
Date:
Time:
Place:
Tuesday, 27th October 2015
5.00 – 6.30 pm
CE 209
All Are Welcome!!!!