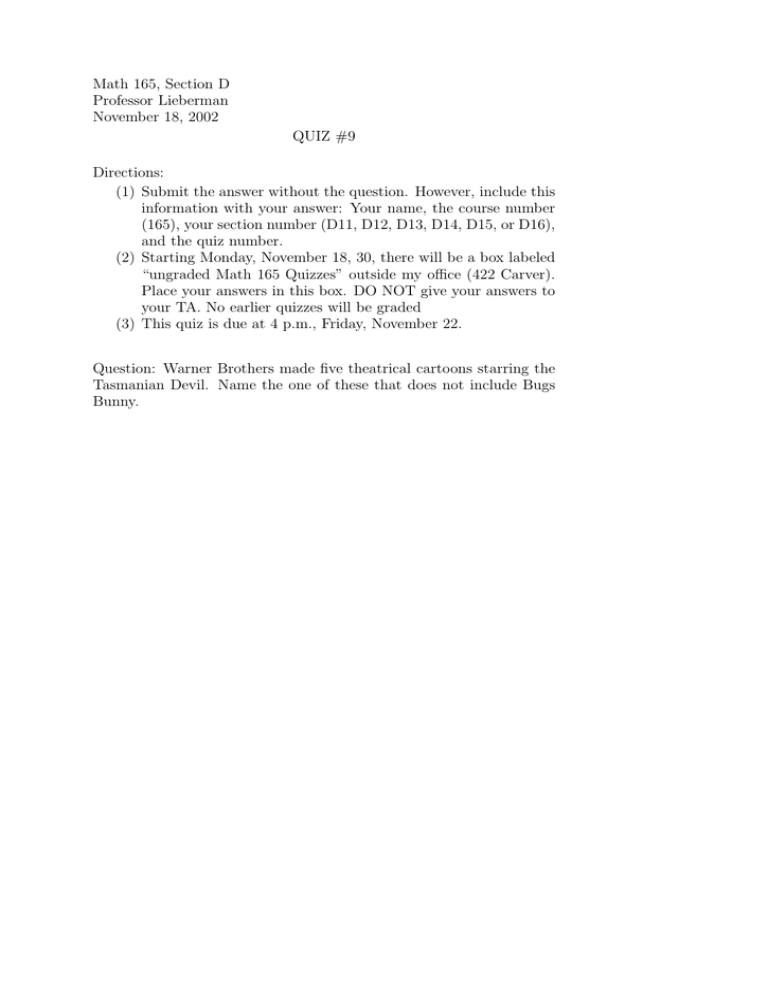 Math 165, Section D
Professor Lieberman
November 18, 2002
QUIZ #9
Directions:
(1) Submit the answer without the question. However, include this
information with your answer: Your name, the course number
(165), your section number (D11, D12, D13, D14, D15, or D16),
and the quiz number.
(2) Starting Monday, November 18, 30, there will be a box labeled
"ungraded Math 165 Quizzes" outside my office (422 Carver).
Place your answers in this box. DO NOT give your answers to
your TA. No earlier quizzes will be graded
(3) This quiz is due at 4 p.m., Friday, November 22.
Question: Warner Brothers made five theatrical cartoons starring the
Tasmanian Devil. Name the one of these that does not include Bugs
Bunny.