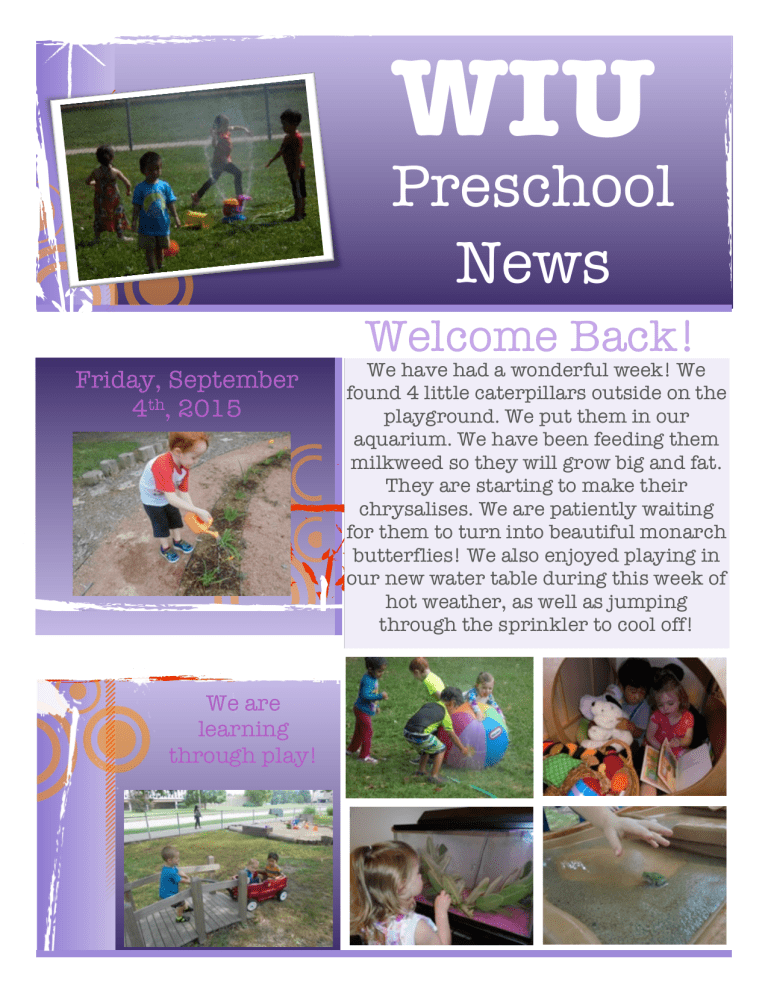 WIU
Preschool
News
Welcome Back!
Friday, September
4th, 2015
We are
learning
through play!
We have had a wonderful week! We
found 4 little caterpillars outside on the
playground. We put them in our
aquarium. We have been feeding them
milkweed so they will grow big and fat.
They are starting to make their
chrysalises. We are patiently waiting
for them to turn into beautiful monarch
butterflies! We also enjoyed playing in
our new water table during this week of
hot weather, as well as jumping
through the sprinkler to cool off!
Important Dates:
Monday, September 7th – Labor Day,
Center Closed.
Our favorite book this week:
Reminders:
Please make sure
We have lots of
your child has a
fun activities
change of clothes
appropriate for the planned this year! We will be working on
our motor development with college
season.
students from a kinesiology class. We will
also be looking forward to monthly visits
If your child
from our Agriculture in the Classroom
borrows school
clothes, please
teacher this year.
wash and return
them as soon as
possible.
Thank you for your
help!