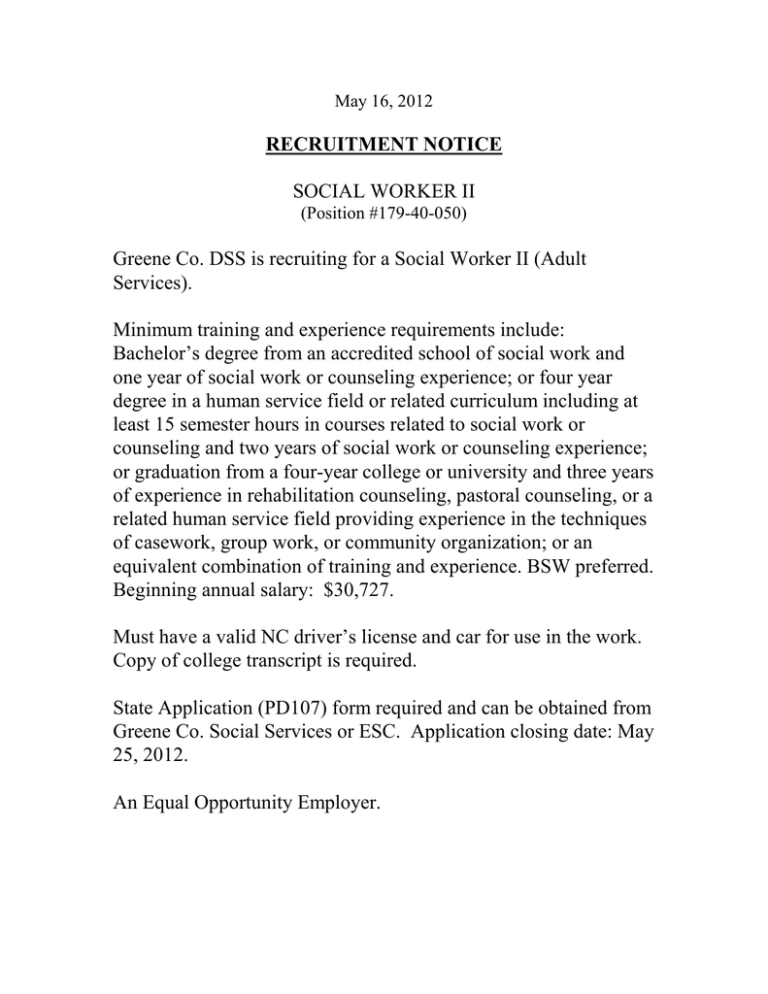 May 16, 2012
RECRUITMENT NOTICE
SOCIAL WORKER II
(Position #179-40-050)
Greene Co. DSS is recruiting for a Social Worker II (Adult
Services).
Minimum training and experience requirements include:
Bachelor's degree from an accredited school of social work and
one year of social work or counseling experience; or four year
degree in a human service field or related curriculum including at
least 15 semester hours in courses related to social work or
counseling and two years of social work or counseling experience;
or graduation from a four-year college or university and three years
of experience in rehabilitation counseling, pastoral counseling, or a
related human service field providing experience in the techniques
of casework, group work, or community organization; or an
equivalent combination of training and experience. BSW preferred.
Beginning annual salary: $30,727.
Must have a valid NC driver's license and car for use in the work.
Copy of college transcript is required.
State Application (PD107) form required and can be obtained from
Greene Co. Social Services or ESC. Application closing date: May
25, 2012.
An Equal Opportunity Employer.