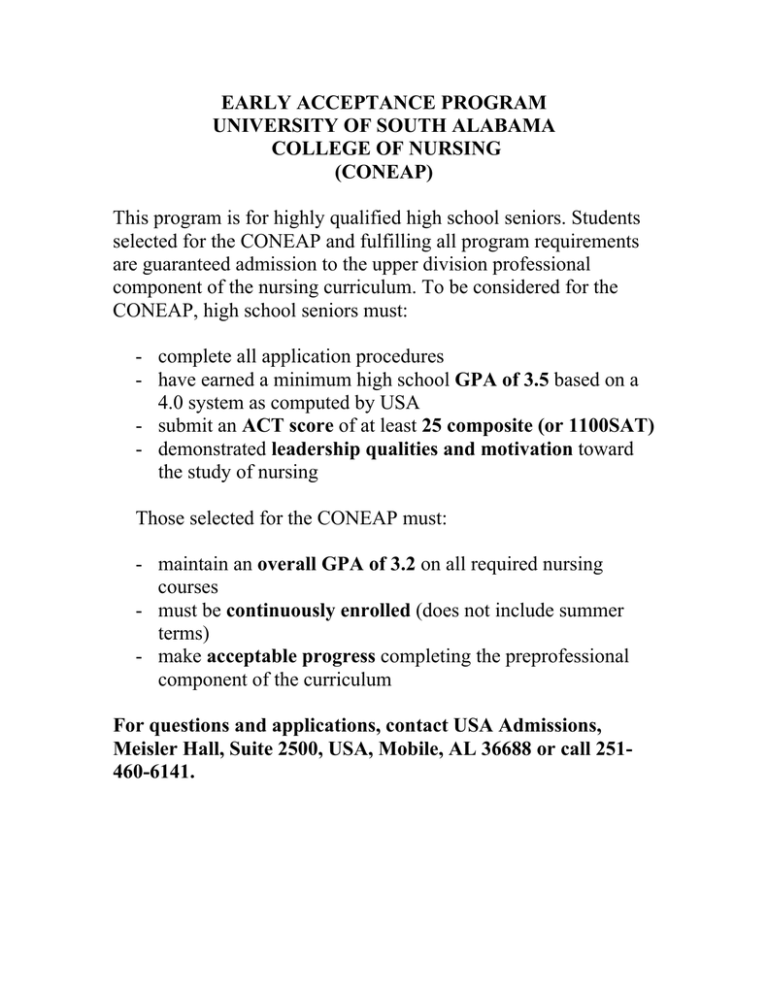 EARLY ACCEPTANCE PROGRAM
UNIVERSITY OF SOUTH ALABAMA
COLLEGE OF NURSING
(CONEAP)
This program is for highly qualified high school seniors. Students
selected for the CONEAP and fulfilling all program requirements
are guaranteed admission to the upper division professional
component of the nursing curriculum. To be considered for the
CONEAP, high school seniors must:
- complete all application procedures
- have earned a minimum high school GPA of 3.5 based on a
4.0 system as computed by USA
- submit an ACT score of at least 25 composite (or 1100SAT)
- demonstrated leadership qualities and motivation toward
the study of nursing
Those selected for the CONEAP must:
- maintain an overall GPA of 3.2 on all required nursing
courses
- must be continuously enrolled (does not include summer
terms)
- make acceptable progress completing the preprofessional
component of the curriculum
For questions and applications, contact USA Admissions,
Meisler Hall, Suite 2500, USA, Mobile, AL 36688 or call 251460-6141.