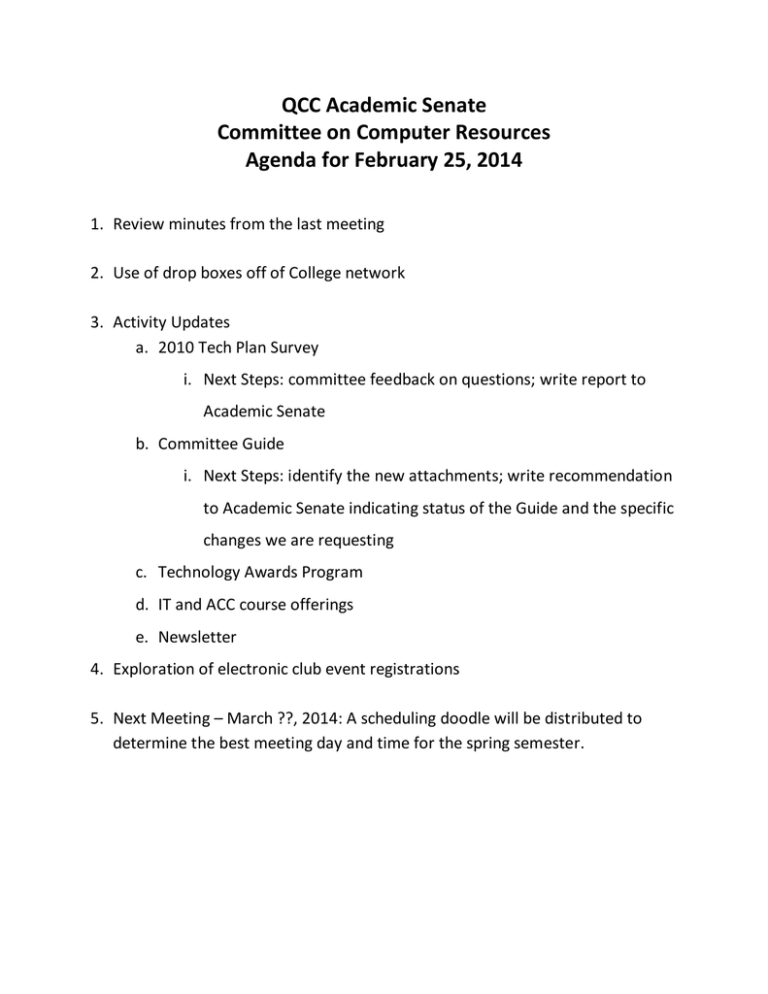 QCC Academic Senate
Committee on Computer Resources
Agenda for February 25, 2014
1. Review minutes from the last meeting
2. Use of drop boxes off of College network
3. Activity Updates
a. 2010 Tech Plan Survey
i. Next Steps: committee feedback on questions; write report to
Academic Senate
b. Committee Guide
i. Next Steps: identify the new attachments; write recommendation
to Academic Senate indicating status of the Guide and the specific
changes we are requesting
c. Technology Awards Program
d. IT and ACC course offerings
e. Newsletter
4. Exploration of electronic club event registrations
5. Next Meeting – March ??, 2014: A scheduling doodle will be distributed to
determine the best meeting day and time for the spring semester.