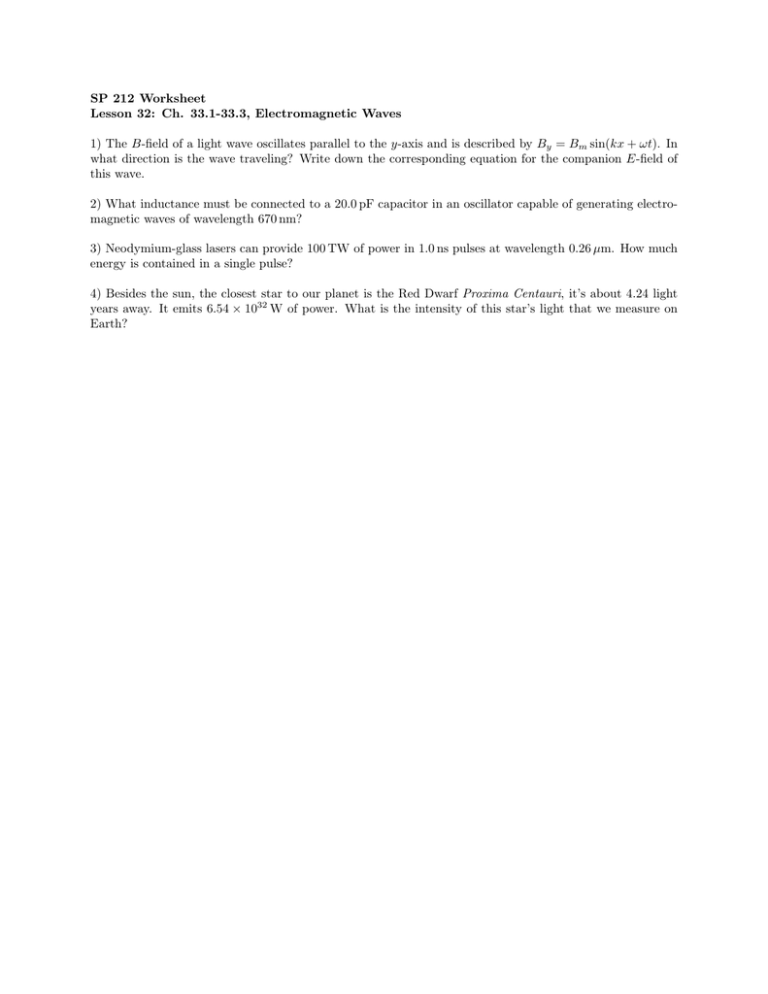 SP 212 Worksheet
Lesson 32: Ch. 33.1-33.3, Electromagnetic Waves
1) The B-field of a light wave oscillates parallel to the y-axis and is described by By = Bm sin(kx + ωt). In
what direction is the wave traveling? Write down the corresponding equation for the companion E-field of
this wave.
2) What inductance must be connected to a 20.0 pF capacitor in an oscillator capable of generating electromagnetic waves of wavelength 670 nm?
3) Neodymium-glass lasers can provide 100 TW of power in 1.0 ns pulses at wavelength 0.26 µm. How much
energy is contained in a single pulse?
4) Besides the sun, the closest star to our planet is the Red Dwarf Proxima Centauri, it's about 4.24 light
years away. It emits 6.54 × 1032 W of power. What is the intensity of this star's light that we measure on
Earth?