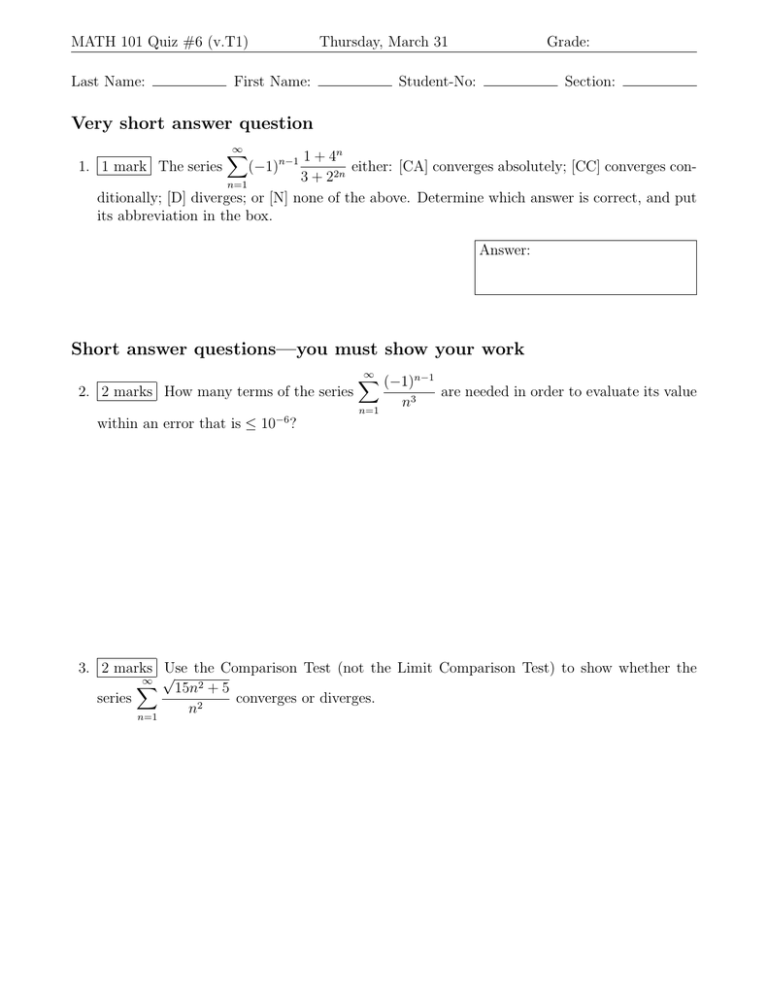 MATH 101 Quiz #6 (v.T1)
Last Name:
Thursday, March 31
First Name:
Grade:
Student-No:
Section:
Very short answer question
∞
n
X
n−1 1 + 4
1. 1 mark The series
(−1)
either: [CA] converges absolutely; [CC] converges con3 + 22n
n=1
ditionally; [D] diverges; or [N] none of the above. Determine which answer is correct, and put
its abbreviation in the box.
Answer:
Short answer questions—you must show your work
2. 2 marks How many terms of the series
within an error that is ≤ 10−6 ?
∞
X
(−1)n−1
n=1
n3
are needed in order to evaluate its value
3. 2 marks Use the Comparison Test (not the Limit Comparison Test) to show whether the
∞ √
X
15n2 + 5
series
converges or diverges.
n2
n=1
Long answer question—you must show your work
4. 5 marks Find the interval of convergence for
∞
X
2n
n=1
n3
(x − 1)n .