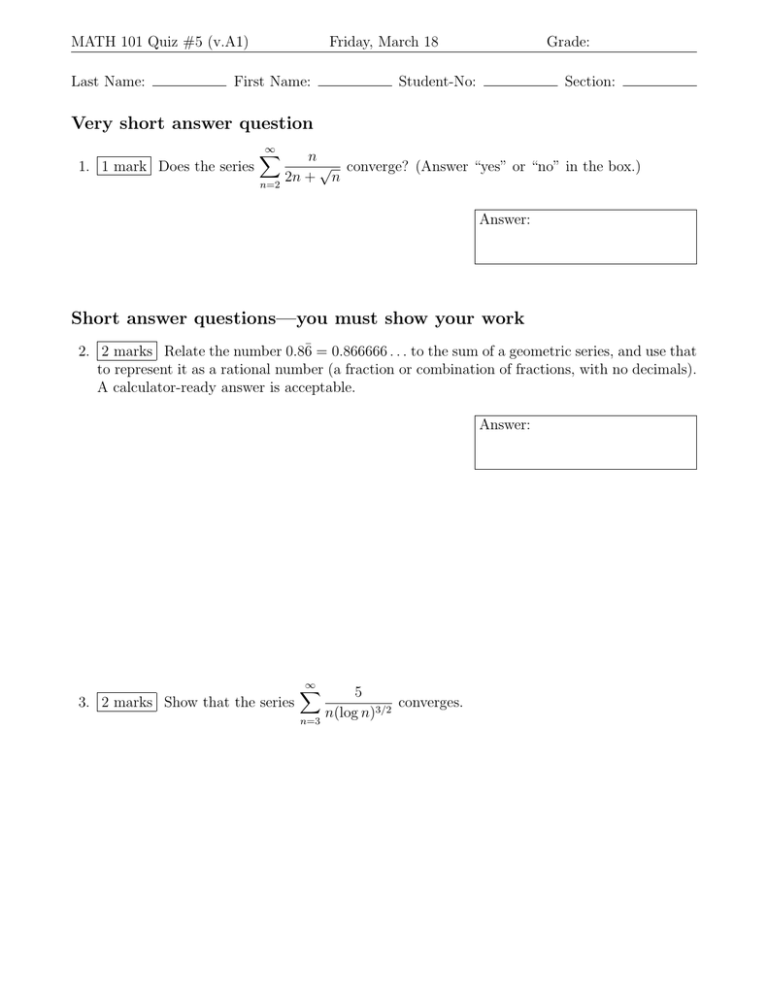 MATH 101 Quiz #5 (v.A1)
Last Name:
Friday, March 18
First Name:
Grade:
Student-No:
Section:
Very short answer question
1. 1 mark Does the series
∞
X
n=2
n
√ converge? (Answer "yes" or "no" in the box.)
2n + n
Answer:
Short answer questions—you must show your work
2. 2 marks Relate the number 0.86̄ = 0.866666 . . . to the sum of a geometric series, and use that
to represent it as a rational number (a fraction or combination of fractions, with no decimals).
A calculator-ready answer is acceptable.
Answer:
3. 2 marks Show that the series
∞
X
n=3
5
converges.
n(log n)3/2
Long answer question—you must show your work
yy 0
1
4. 5 marks Find the solution to the differential equation x
= that satisfies y(0) = 5.
−x
e +e
y
Solve completely for y as a function of x.