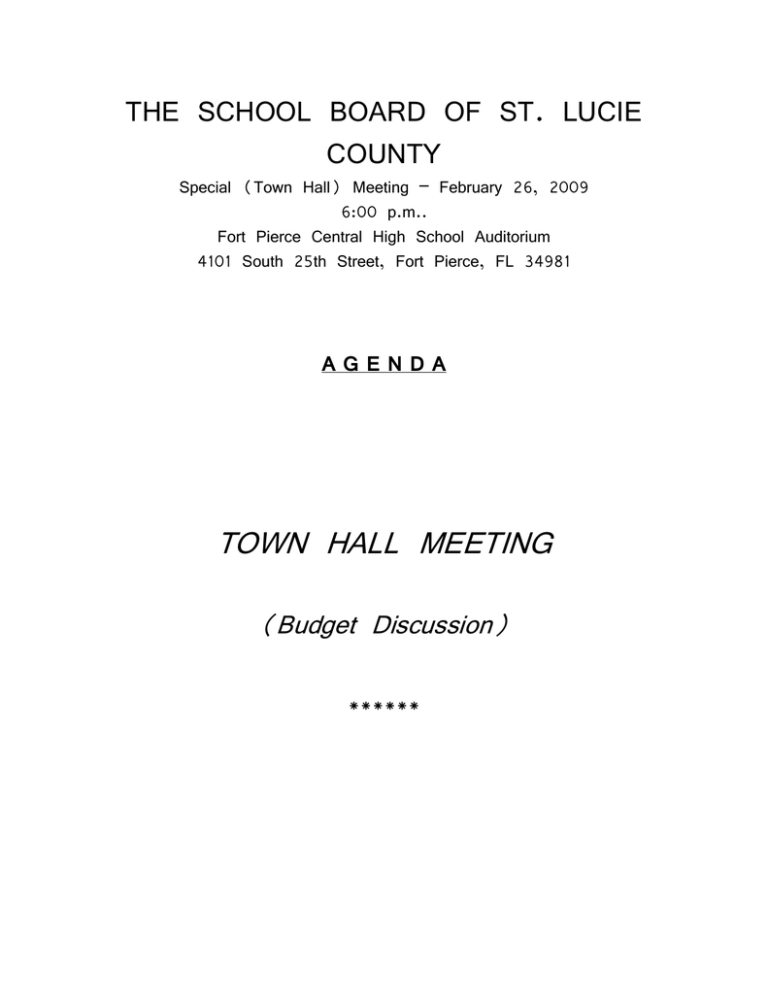 THE SCHOOL BOARD OF ST. LUCIE
COUNTY
Special (Town Hall) Meeting – February 26, 2009
6:00 p.m..
Fort Pierce Central High School Auditorium
4101 South 25th Street, Fort Pierce, FL 34981
AGENDA
TOWN HALL MEETING
(Budget Discussion)
******
Note: If a person decides to appeal any decision made by the School Board regarding any matter considered at this
meeting or hearing, he/she will need a record of the proceedings, for this purpose, an individual should ensure that a
verbatim record of the proceedings is made, at his/her own expense which record includes the testimony and evidence
upon which the appeal is to be based. Sec. 286.0105 F.S.
If due to a disability, you need special accommodations to receive School Board information or to participate in School
Board functions, call (772) 429-3914 and ask for the School Board Executive Assistant. Telecommunications Device
for the Deaf (TDD) Phone No. (772)429-3919.