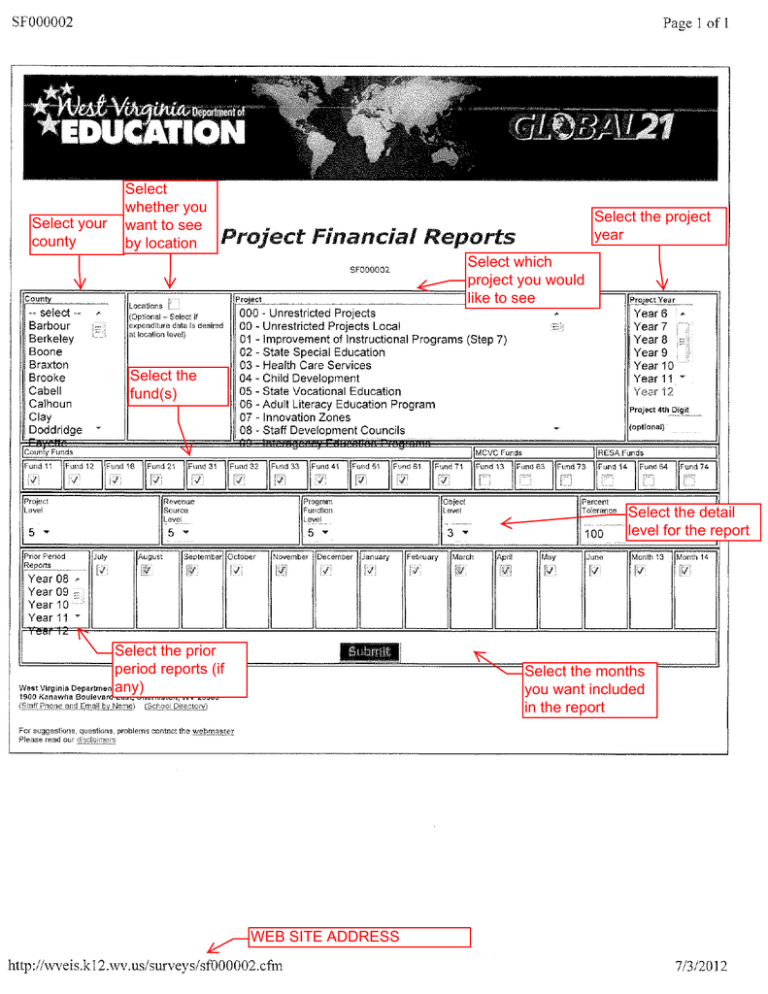 Select your
county
Select
whether you
want to see
by location
Select the project
year
Select which
project you would
like to see
Select the
fund(s)
Select the detail
level for the report
Select the prior
period reports (if
any)
Select the months
you want included
in the report
WEB SITE ADDRESS
This is a FY12 sample report for Barbour County for the Title I project for all
months for all funds. The report is at the highest level of detail on project
number, revenue code, etc. Locations and prior years were not selected.