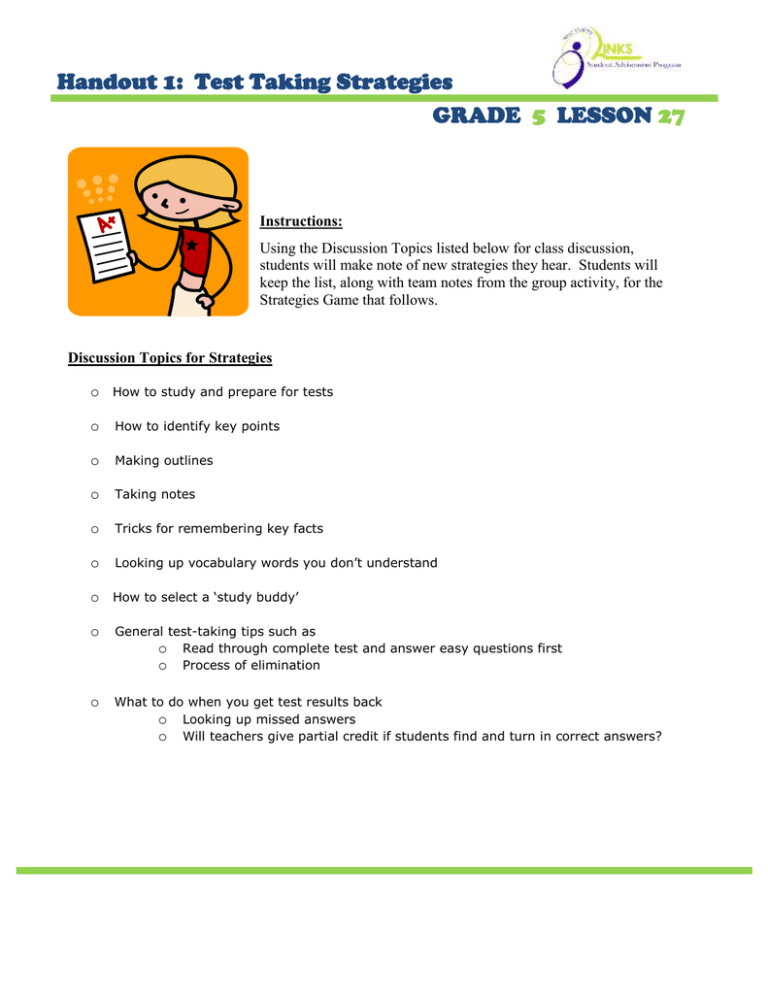 Handout 1: Test Taking Strategies
GRADE 5 LESSON 27
Instructions:
Using the Discussion Topics listed below for class discussion,
students will make note of new strategies they hear. Students will
keep the list, along with team notes from the group activity, for the
Strategies Game that follows.
Discussion Topics for Strategies
o How to study and prepare for tests
o
How to identify key points
o
Making outlines
o
Taking notes
o
Tricks for remembering key facts
o
Looking up vocabulary words you don't understand
o How to select a 'study buddy'
o
General test-taking tips such as
o Read through complete test and answer easy questions first
o Process of elimination
o What to do when you get test results back
o Looking up missed answers
o Will teachers give partial credit if students find and turn in correct answers?