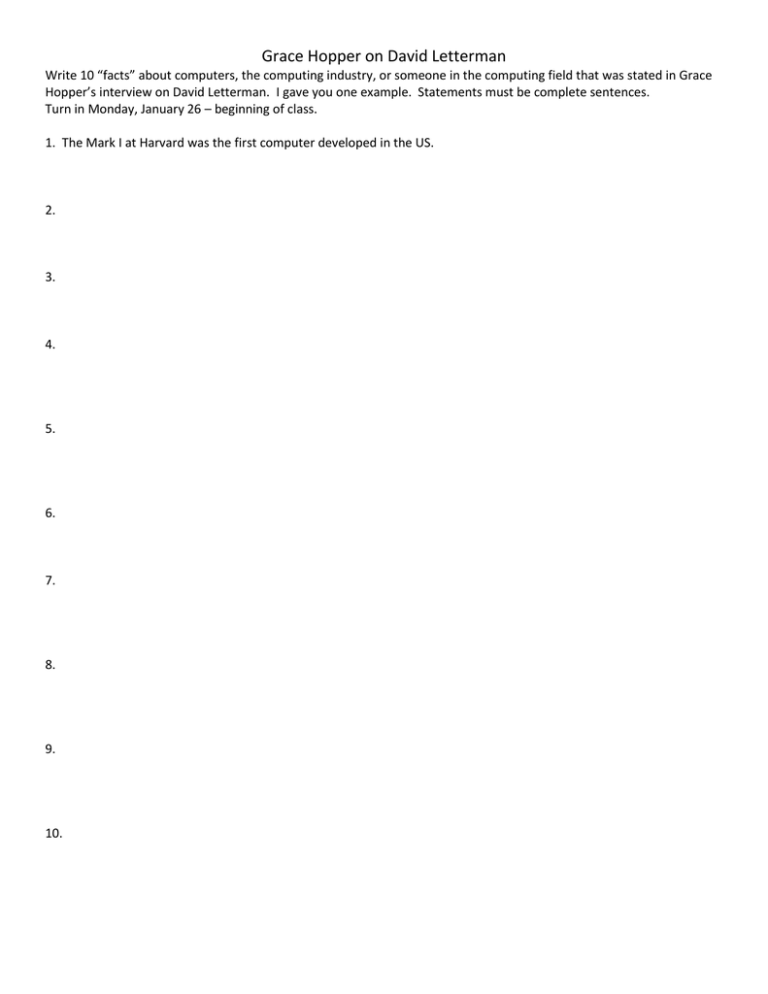 Grace Hopper on David Letterman
Write 10 "facts" about computers, the computing industry, or someone in the computing field that was stated in Grace
Hopper's interview on David Letterman. I gave you one example. Statements must be complete sentences.
Turn in Monday, January 26 – beginning of class.
1. The Mark I at Harvard was the first computer developed in the US.
2.
3.
4.
5.
6.
7.
8.
9.
10.