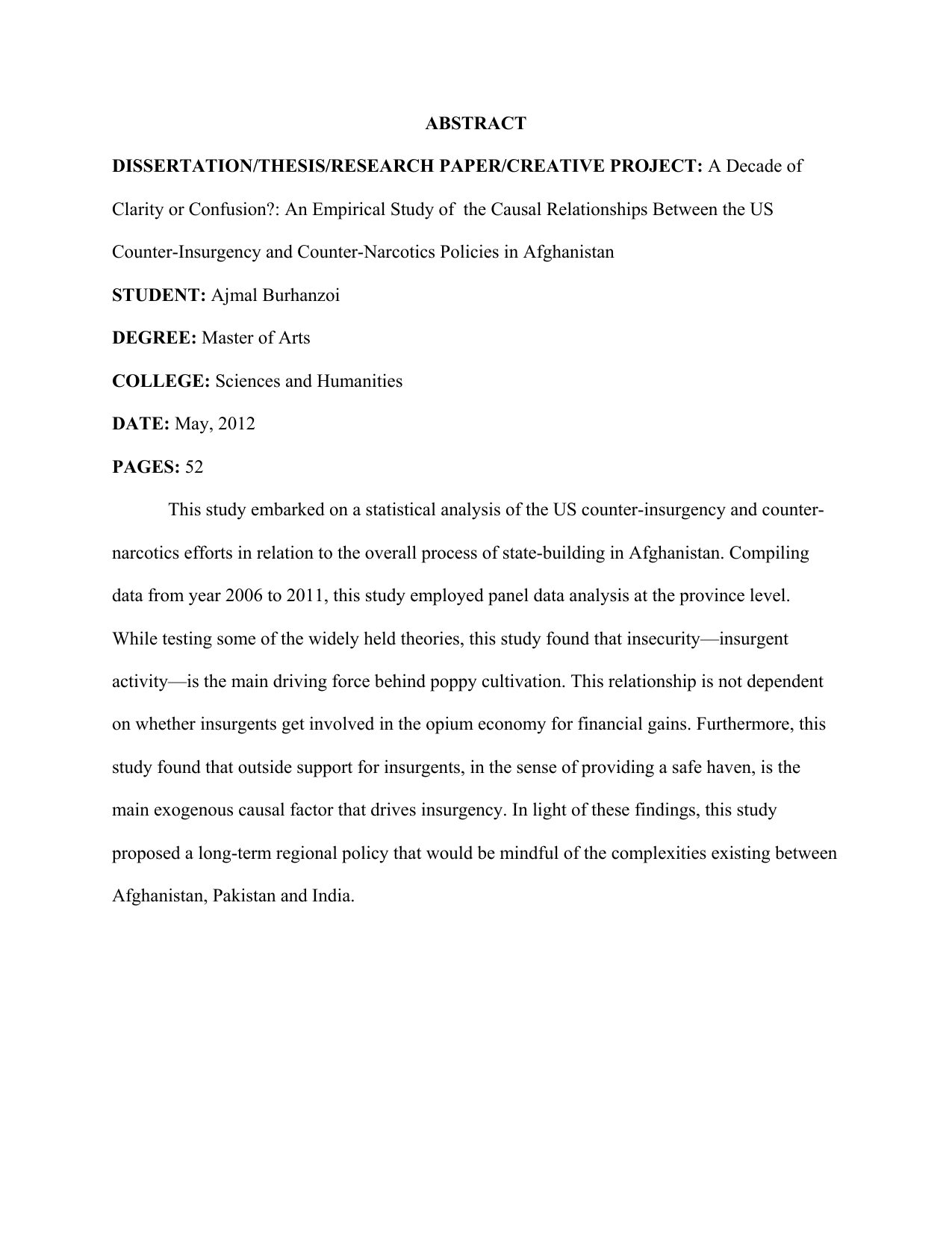 ABSTRACT
DISSERTATION/THESIS/RESEARCH PAPER/CREATIVE PROJECT:
A Decade of
Clarity or Confusion?: An Empirical Study of the Causal Relationships Between the US
Counter-Insurgency and Counter-Narcotics Policies in Afghanistan
STUDENT:
Ajmal Burhanzoi
DEGREE:
Master of Arts
COLLEGE:
Sciences and Humanities
DATE:
May, 2012
PAGES:
52
This study embarked on a statistical analysis of the US counter-insurgency and counternarcotics efforts in relation to the overall process of state-building in Afghanistan. Compiling data from year 2006 to 2011, this study employed panel data analysis at the province level.
While testing some of the widely held theories, this study found that insecurity—insurgent activity—is the main driving force behind poppy cultivation. This relationship is not dependent on whether insurgents get involved in the opium economy for financial gains. Furthermore, this study found that outside support for insurgents, in the sense of providing a safe haven, is the main exogenous causal factor that drives insurgency. In light of these findings, this study proposed a long-term regional policy that would be mindful of the complexities existing between
Afghanistan, Pakistan and India.