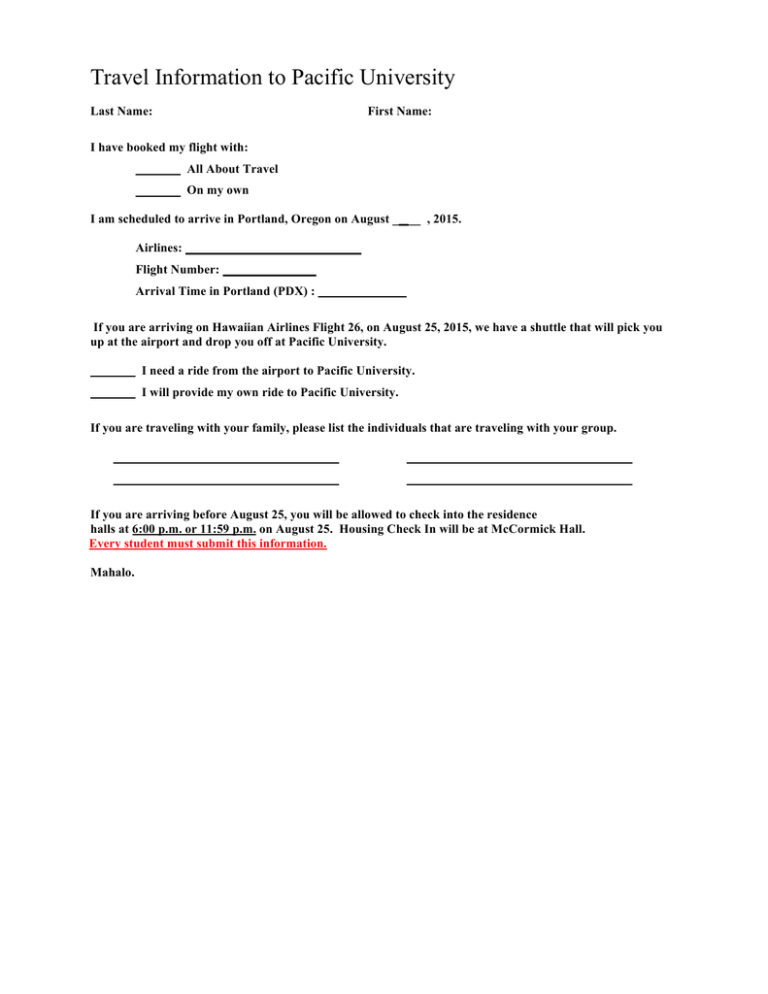 Travel Information to Pacific University
Last Name:
First Name:
I have booked my flight with:
All About Travel
On my own
I am scheduled to arrive in Portland, Oregon on August _ __ , 2015.
Airlines:
Flight Number:
Arrival Time in Portland (PDX) :
If you are arriving on Hawaiian Airlines Flight 26, on August 25, 2015, we have a shuttle that will pick you
up at the airport and drop you off at Pacific University.
I need a ride from the airport to Pacific University.
I will provide my own ride to Pacific University.
If you are traveling with your family, please list the individuals that are traveling with your group.
If you are arriving before August 25, you will be allowed to check into the residence
halls at 6:00 p.m. or 11:59 p.m. on August 25. Housing Check In will be at McCormick Hall.
Every student must submit this information.
Mahalo.