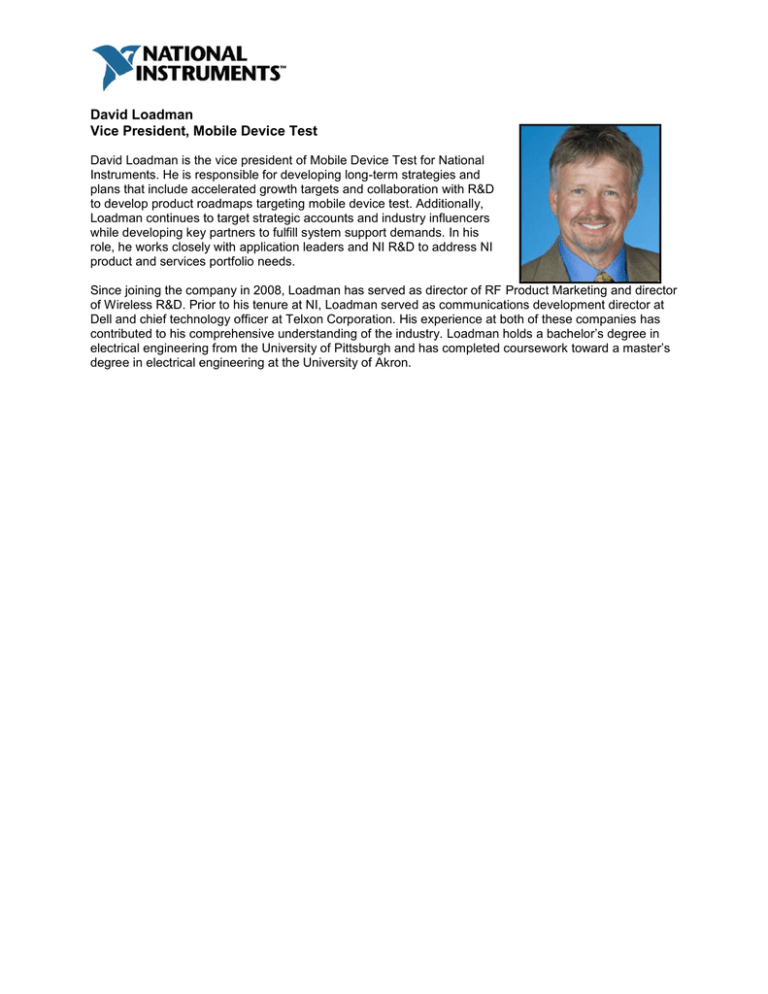 David Loadman
Vice President, Mobile Device Test
David Loadman is the vice president of Mobile Device Test for National
Instruments. He is responsible for developing long-term strategies and
plans that include accelerated growth targets and collaboration with R&D
to develop product roadmaps targeting mobile device test. Additionally,
Loadman continues to target strategic accounts and industry influencers
while developing key partners to fulfill system support demands. In his
role, he works closely with application leaders and NI R&D to address NI
product and services portfolio needs.
Since joining the company in 2008, Loadman has served as director of RF Product Marketing and director
of Wireless R&D. Prior to his tenure at NI, Loadman served as communications development director at
Dell and chief technology officer at Telxon Corporation. His experience at both of these companies has
contributed to his comprehensive understanding of the industry. Loadman holds a bachelor's degree in
electrical engineering from the University of Pittsburgh and has completed coursework toward a master's
degree in electrical engineering at the University of Akron.