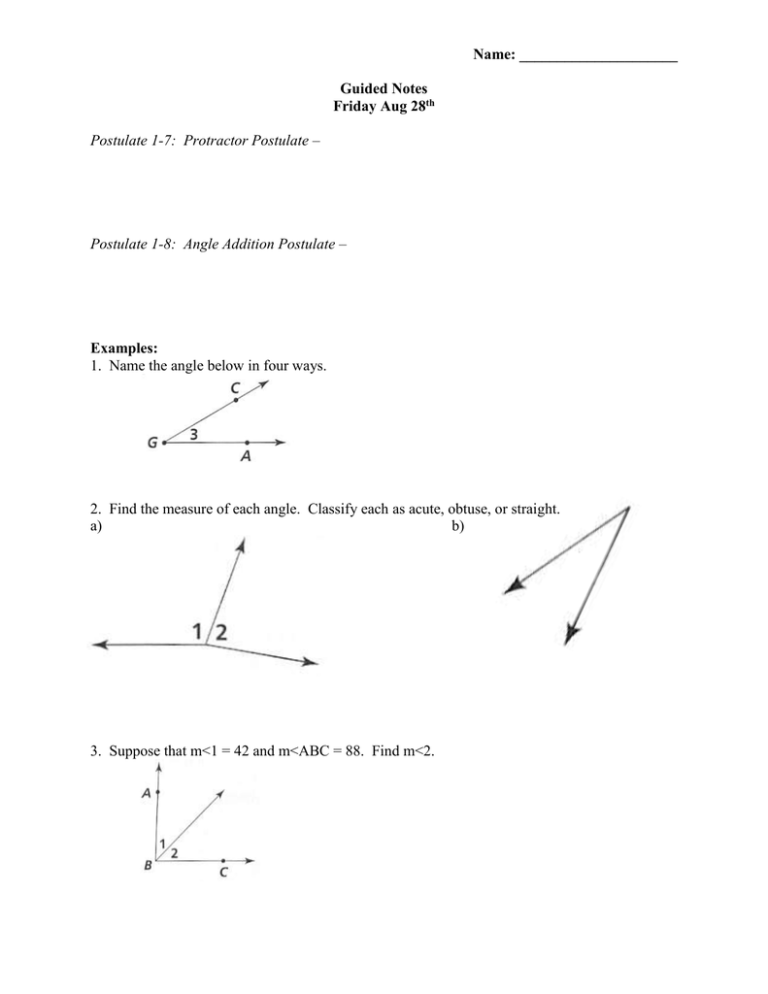 Name: _____________________
Guided Notes
Friday Aug 28th
Postulate 1-7: Protractor Postulate –
Postulate 1-8: Angle Addition Postulate –
Examples:
1. Name the angle below in four ways.
2. Find the measure of each angle. Classify each as acute, obtuse, or straight.
a)
b)
3. Suppose that m<1 = 42 and m<ABC = 88. Find m<2.
4. If m<EOF = 23° and m<FOG = 26°, then what is the measure of <EOG? Classify the angle.
5. Name all pairs of angles in the diagram that are
a. Vertical
b. Supplementary
c. complementary
6. Which of the following can you conclude?
<3 is a right angle, <1 and <5 are adjacent, <3 = <5?