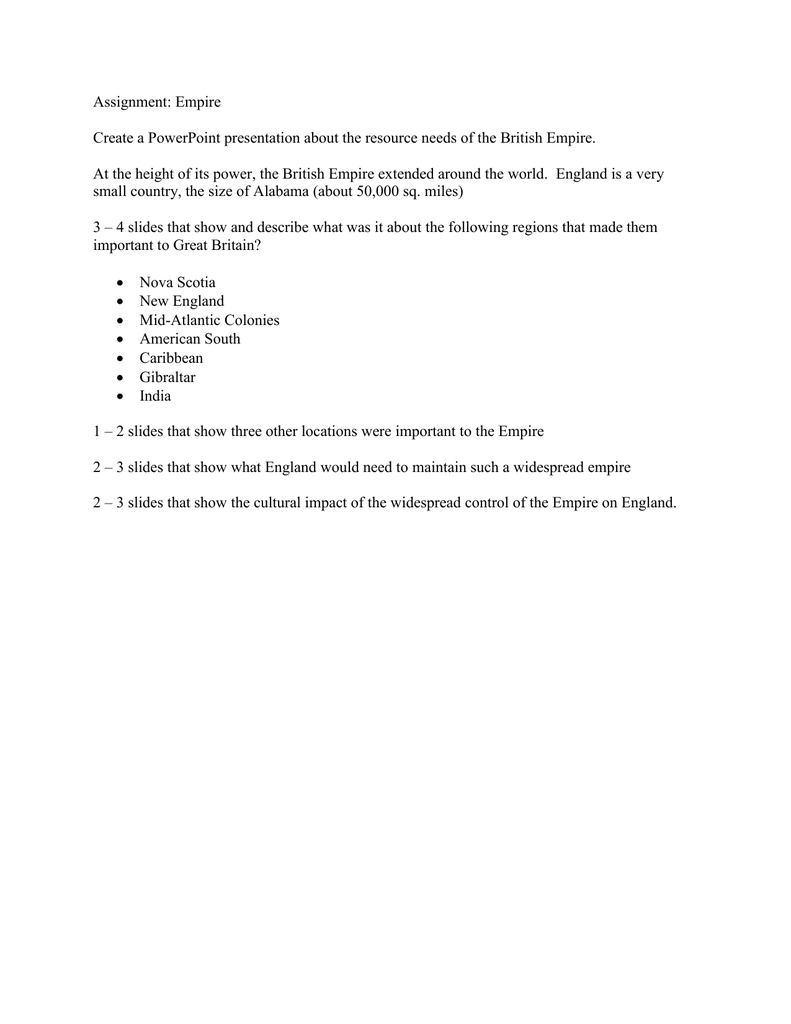 Assignment: Empire
Create a PowerPoint presentation about the resource needs of the British Empire.
At the height of its power, the British Empire extended around the world. England is a very
small country, the size of Alabama (about 50,000 sq. miles)
3 – 4 slides that show and describe what was it about the following regions that made them
important to Great Britain?







Nova Scotia
New England
Mid-Atlantic Colonies
American South
Caribbean
Gibraltar
India
1 – 2 slides that show three other locations were important to the Empire
2 – 3 slides that show what England would need to maintain such a widespread empire
2 – 3 slides that show the cultural impact of the widespread control of the Empire on England.