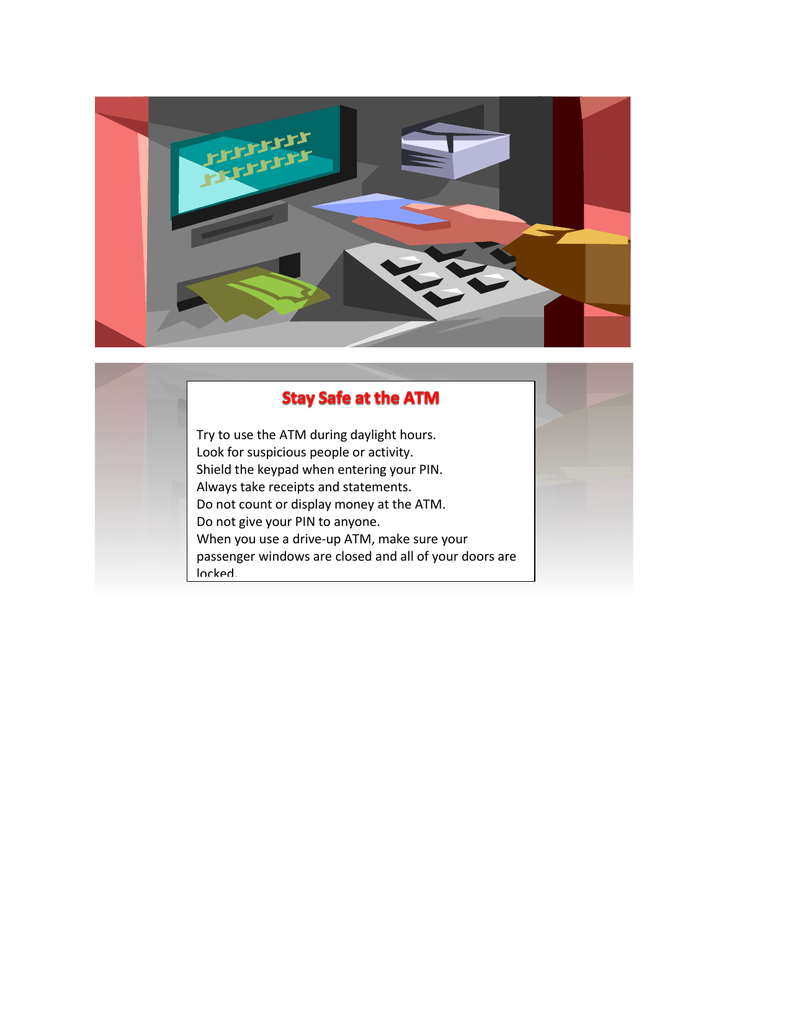 Try to use the ATM during daylight hours.
Look for suspicious people or activity.
Shield the keypad when entering your PIN.
Always take receipts and statements.
Do not count or display money at the ATM.
Do not give your PIN to anyone.
When you use a drive-up ATM, make sure your
passenger windows are closed and all of your doors are
locked.