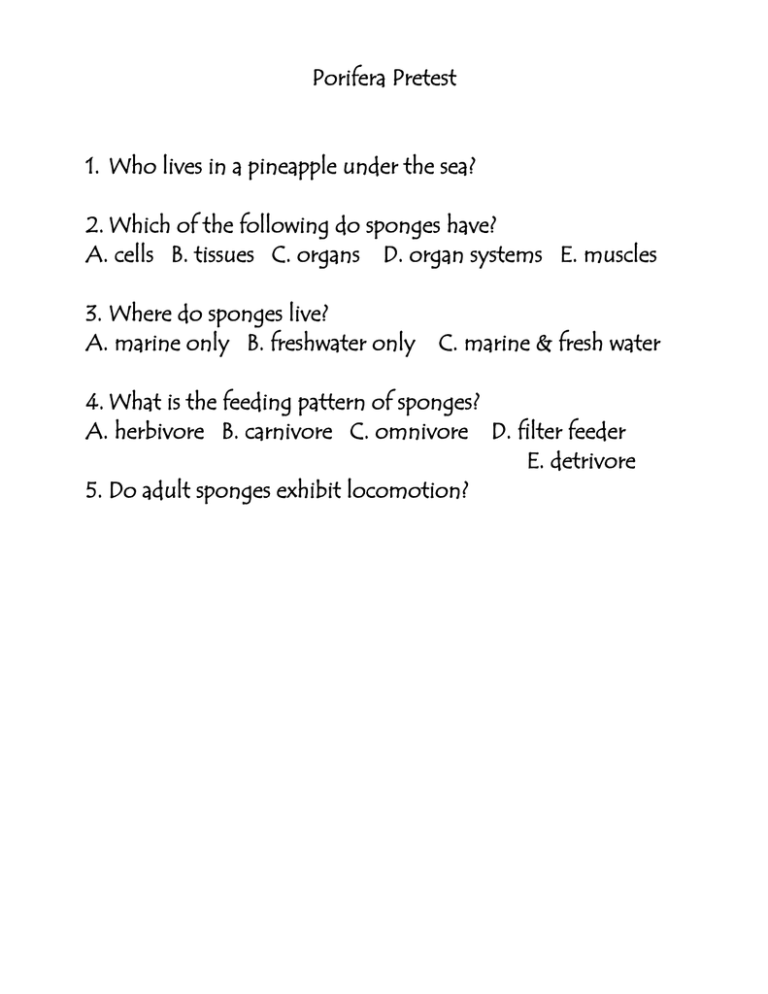 Porifera Pretest
1. Who lives in a pineapple under the sea?
2. Which of the following do sponges have?
A. cells B. tissues C. organs D. organ systems E. muscles
3. Where do sponges live?
A. marine only B. freshwater only
C. marine & fresh water
4. What is the feeding pattern of sponges?
A. herbivore B. carnivore C. omnivore D. filter feeder
E. detrivore
5. Do adult sponges exhibit locomotion?