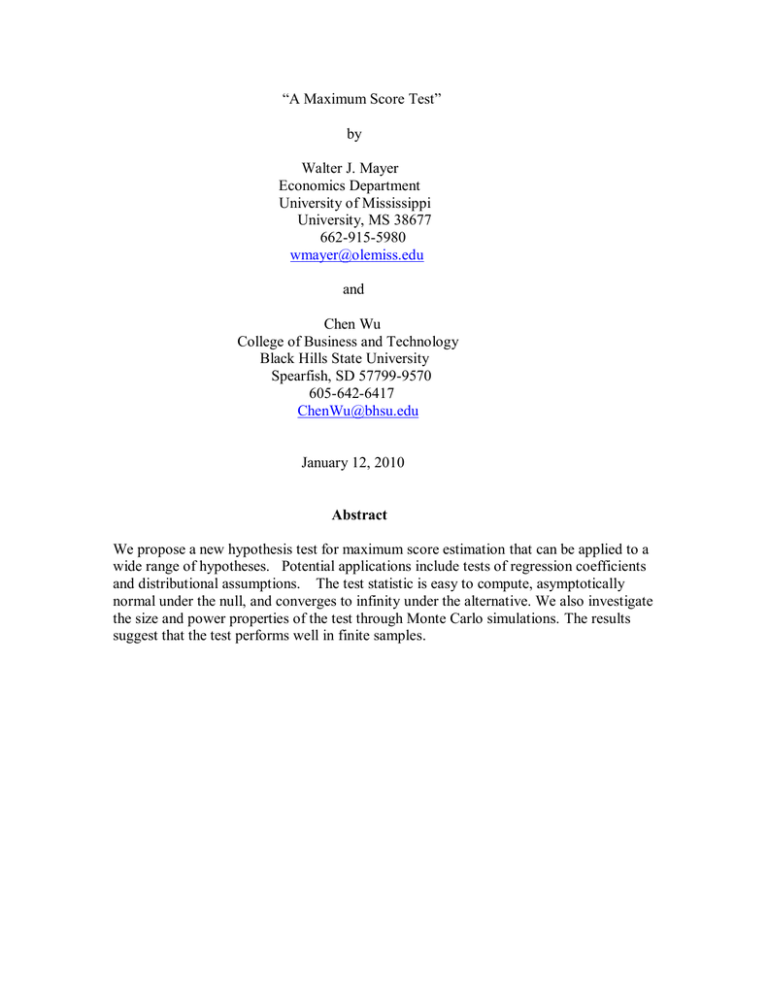 "A Maximum Score Test"
by
Walter J. Mayer
Economics Department
University of Mississippi
University, MS 38677
662-915-5980
wmayer@olemiss.edu
and
Chen Wu
College of Business and Technology
Black Hills State University
Spearfish, SD 57799-9570
605-642-6417
ChenWu@bhsu.edu
January 12, 2010
Abstract
We propose a new hypothesis test for maximum score estimation that can be applied to a
wide range of hypotheses. Potential applications include tests of regression coefficients
and distributional assumptions. The test statistic is easy to compute, asymptotically
normal under the null, and converges to infinity under the alternative. We also investigate
the size and power properties of the test through Monte Carlo simulations. The results
suggest that the test performs well in finite samples.