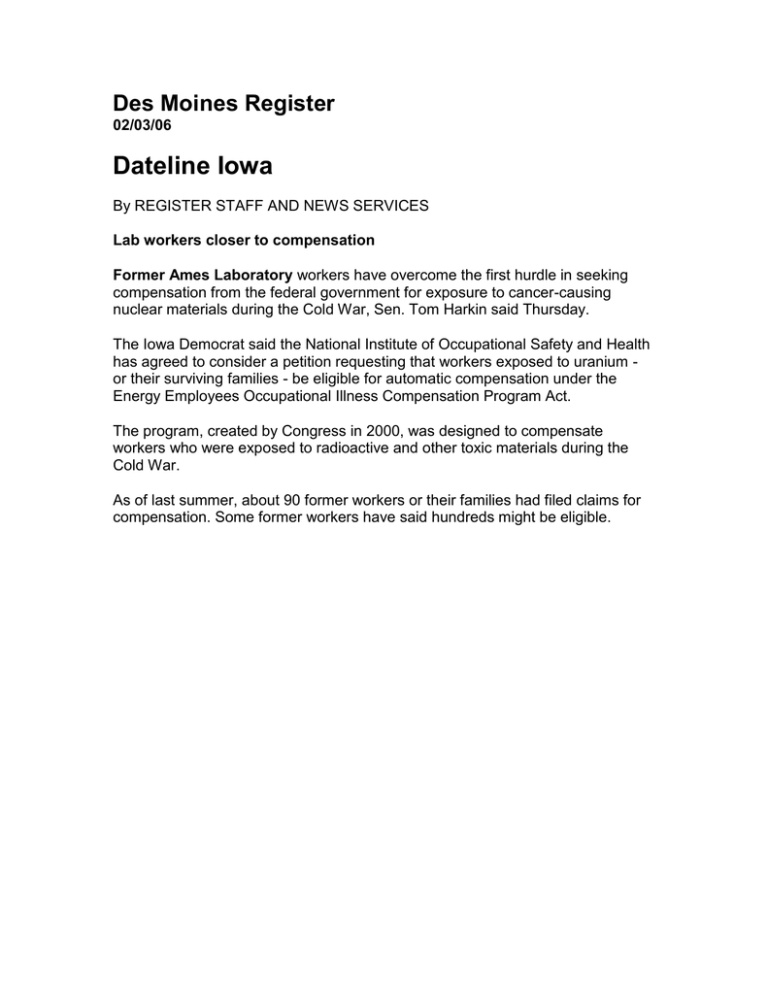 Des Moines Register
02/03/06
Dateline Iowa
By REGISTER STAFF AND NEWS SERVICES
Lab workers closer to compensation
Former Ames Laboratory workers have overcome the first hurdle in seeking
compensation from the federal government for exposure to cancer-causing
nuclear materials during the Cold War, Sen. Tom Harkin said Thursday.
The Iowa Democrat said the National Institute of Occupational Safety and Health
has agreed to consider a petition requesting that workers exposed to uranium or their surviving families - be eligible for automatic compensation under the
Energy Employees Occupational Illness Compensation Program Act.
The program, created by Congress in 2000, was designed to compensate
workers who were exposed to radioactive and other toxic materials during the
Cold War.
As of last summer, about 90 former workers or their families had filed claims for
compensation. Some former workers have said hundreds might be eligible.